JERA's FY2022 Revenue Up 71 Percent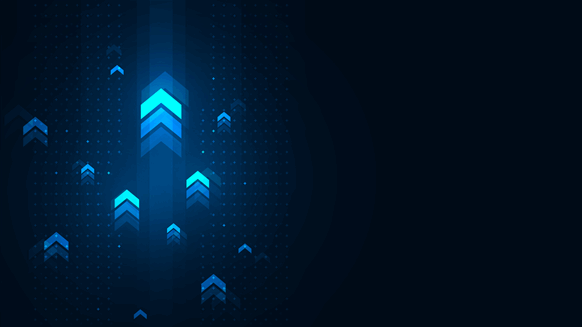 JERA's net sales for its fiscal year ended March rose to $35 billion.
Image by Suppachok Nuthep via iStock
Japan's JERA Co. Inc. reported Friday $35 billion (JPY 4.74 trillion) in net sales for its fiscal year (FY) ended March 2023 (FY2022), up 71.1 percent mainly on higher income unit price in electrical energy sales.
Electricity volumes sold, though, fell 0.4 percent to 255.1 terawatt hours.
The power generation company's profit surged 214.4 percent to $131 million (JPY 17.8 billion) in April 2022–March 2023 against the prior financial year, JERA said in a press release.
Profit excluding time lag effect fell 19.4 percent to $1.5 billion (JPY200.3 billion) "mainly due to the impact on LNG spot procurement and the constructive obligation booking, etc., despite JERA Global Markets Pte. Ltd. (JERAGM) profit increase and gain on sale of LNG", the Tokyo-headquartered company said.
"Compared to the forecast as of 2022/Q3 [third quarter], profit excluding time lag decreased by 99.7 billion yen, due to the loss on valuation of contracts for coals, etc. and additional constructive obligation, etc.", it said.
JERA forecast $2 billion (JPY 300 billion) in profit for FY2023.
Refocus on LNG
On the same day, it announced a 20-year deal with Venture Global CP2 LNG LLC for the Japanese company to buy about one million metric tons of liquefied natural gas (LNG) a year from the CP2 project in the USA operated by the partner.
The agreement follows another LNG deal JERA has entered with Korea Gas Corp. (KOGAS). It said April 10 it had signed a memorandum of understanding with KOGAS to explore collaboration in LNG exchange citing supply challenges from the Russia-Ukraine war.
The deal with Venture Global CP2 will "enable JERA to secure LNG in a high flexible manner and is expected to help with JERA's capability to respond to volatility in the domestic electricity supply and demand".
Japan reclaimed its position as the world's top LNG importer last year, the International Energy Agency (IEA) said in its gas market report for the first quarter of 2023. The world's third-biggest economy imported 71.998 million metric tons of LNG in 2022, according to finance ministry data published March 10. Japan was the world's largest LNG importer from at least 2015 to 2019, according to a 2020 IEA report that forecast the country of over 125 million people would maintain that position until 2022, after which it would be overtaken by China.
Announcing the agreement with KOGAS, JERA noted: "Russia's invasion of Ukraine has created a severe energy environment, such as the reduction of pipeline gas supply to Europe, and the uncertainty regarding global energy supply is drastically increasing".
Russia and the USA have been Japan's top LNG sources. It bought 6.869 million metric tons of LNG from Russia and 4.136 million metric tons from the USA last year, according to the finance ministry. In 2021 Japan imported 6.567 million metric tons from Russia and 7.07 million metric tons from the USA, based on figures from the ministry released November 11, 2022.
Japan is expected to wean itself off Russian energy as part of punitive responses by the Group of Seven (G7), of which it is part, against Russia for its invasion of Ukraine.
The G7, which also includes the USA and Germany, committed May 8, 2022 in a joint leaders' statement to phasing out "our dependency on Russian energy, including by phasing out or banning the import of Russian oil". However, the informal group has not set a timeline, opting to accomplish the divorce from Russian energy "in ways that provide time for the world to secure alternative supplies".
Notwithstanding domestic demand, JERA managed to export LNG, reaping $862 million (JPY117.5 billion) in profit in FY2022. It secured deals for the sale of its "surplus" fuel LNG abroad "to deal with risks", JERA said in Friday's earnings report.
To contact the author, email jov.onsat@rigzone.com
What do you think? We'd love to hear from you, join the conversation on the Rigzone Energy Network.

The Rigzone Energy Network is a new social experience created for you and all energy professionals to Speak Up about our industry, share knowledge, connect with peers and industry insiders and engage in a professional community that will empower your career in energy.