It's Film or Fall Behind For the Oil, Gas Industry
Max Cusimano, NolaVid
|
Friday, April 19, 2019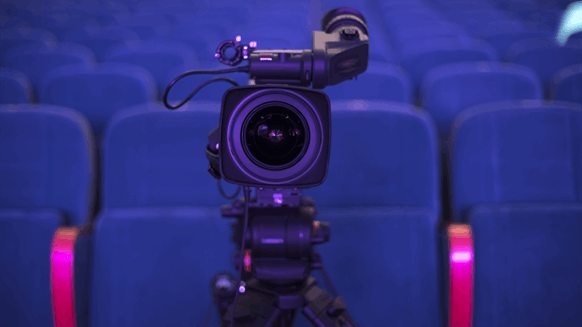 Five ways video content is key for attracting top talent in energy.
We are almost one-fifth of the way through the 21st Century. It is mind-blowing how much technology has advanced since Y2K, while attention spans have simultaneously shrunk in the subsequent digital onslaught.

2019 is a digital year. Generation Z, born in 1996 and after, is currently churning out an emerging and engaged workforce, raised with digital tools that Generation X (born mid-60s to mid-70s) and beyond could not have imagined in their wildest dreams. Its workforce is now interviewing for career positions and their Millennial predecessors, born mid-70s to mid-90s, are early video adopters and have been rising through the oil and gas industry's management ranks for years.

These two combined generations are not looking just for new jobs, but for rewarding professions in which they can build trust and relationships within a company. The most effective way to capture their attention and begin a relationship is to utilize the method they have grown up with – video production.

By 2021, Cisco projects more than 80 percent of all internet traffic will be video. In just the next two years, Baby Boomers (born mid-40s to mid-60s) and Generation X will join this audience - viewing four-fifths of online content in video format. Remember, Generation Z grew up on video content, and not only expects it, but is more likely to tune out static formats of communication. Using video in recruitment can help to reach a wide range of potential hires and net a diverse group of candidates as it can be deployed through various channels at a much more affordable cost than in the past.

The next two years is an extremely short window for the oil and gas sector to get ahead of the trend for recruiting. Whether this content is for desktop or mobile consumption, a corporate website, a social media channel, digital advertisement or job listing, educating potential applicants on who your company is, what you do, and what type of person you are looking to grow with via video, is a recruiting necessity in order to compete regionally, nationally and beyond.

As viewers retain 95 percent of a message when they watch it in a video, utilizing this medium to tell your company's story, and why they should want to joint your team, is an avenue that can easily humanize your mission and make a connection that resonates. (Source: Impact BND).

It is imperative to familiarize the recruit with your company culture and mission in a memorable manner so that jobs are not just being applied to by those that are looking for anything, but those who want to be a part of what your company has created. According to Wordstream, 64 percent of consumers make a purchase after watching branded videos. In this case, consider your future talent as your consumer.

The following 5 reasons help further explain how the oil and gas sector should utilize video production to win the war for top talent:

Engage via Existing Employees – There is no one better to communicate company culture than a diverse group of your current workforce. Ask those engaging employees that are comfortable with being on camera to offer their take on what your company provides as far as day-to-day experience, notable projects and how a new hire can positively impact the team's efforts.
Explain Company Needs – Directly communicate what your company is looking for in like-minded new recruits, including their qualities and aspirations, as well as exactly what the job would entail. This can be done through company channels or even included within job postings on third party websites or newsletters.
Brand Yourself – Do not forget to show the logos, symbols, projects and assets that define your brand. Make the connection between the brand, its current workforce and what new talent can do to improve the company overall.
Make Contact and Contacts – Ensure new talent has the most direct path to where they may apply for a position or ask any question about the job description or company. Also make sure the content is sharable via all company social media channels (i.e. Facebook, LinkedIn, Twitter, etc.) since Wordstream found social video generates 1,200 percent more shares than text and images combined, which ensures virtual networking of your job listing.
BONUS: Reinvigorate Company Content – Once videos have been created for recruitment, you're already then sitting on a treasure trove of content. Repurpose those recruiting videos for tutorials, brand recognition, event or conference displays or product and service marketing. Video production does not stop with the camera. Edited video content is nimble and can work wonders for various aspects of your businesses.
The oil and gas trade is one of the most technologically advanced in the world. Why not utilize the leading avenue to tell your story and make your message resonate?
This is a highly visual industry with assets such as drilling rigs and control rooms, as well as sites primed for aerial and on-the-ground footage. In addition, innovative methods designed to discover and produce the world's energy are at the forefront of each workday; film them or risk falling behind with both your competition and the talent you're recruiting to join your team.
Max Cusimano started making videos at USC film school in Los Angeles, CA. Shortly after graduation, he worked at Ridley Scott's film production company, Scott Free. In 2010, Max stepped out on his own, and in just a couple years made over a thousand videos for Ehow.com, and countless stock video clips for Getty Images. In 2012, he moved back to his home state of Louisiana, and set up NolaVid in New Orleans. He became Yelp's go-to video maker for this region, and has also collaborated with other recognizable brands, including Marriott Hotels, Intuit, Zillow, Coretex and Chet Morrison Contractors, among various other industrial partners. He can be reached at max@nolavid.com. For more information, visit NolaVid.com.
Generated by readers, the comments included herein do not reflect the views and opinions of Rigzone. All comments are subject to editorial review. Off-topic, inappropriate or insulting comments will be removed.