It's A Great Time to be Investing in Offshore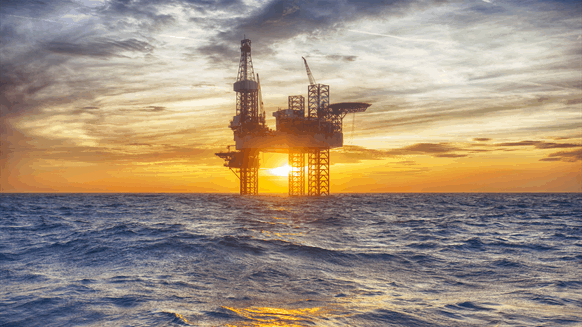 Murphy Oil President and CEO Roger Jenkins gives his opinion on the outlook for offshore investments.
It's a great time to be investing in the offshore business.
That's what Murphy Oil Corporation President and Chief Executive Officer (CEO) Roger W. Jenkins stated in a presentation at the 2019 Offshore Technology Conference in Houston, Texas, on Monday.
"There's a lack of competition among companies our size in this business. Supermajors are still quite active of course," Jenkins said in his presentation, which was attended by Rigzone.
In his speech, the Murphy Oil Corporation head added that he believes that efficiency gains in offshore are "really in the infancy stage".
"I think the efficiency is coming for us in this business … Efficiency is not an onshore thing, it's an offshore thing as well and it's just getting started," Jenkins stated in the presentation.
Earlier this year, independent energy research and business intelligence company Rystad Energy revealed that $123 billion of offshore projects could be sanctioned in 2019 if Brent rebounded to $60 per barrel and further cost reduction efforts were successful on non-economic projects up for sanctioning.
"With a rebound to $60 per barrel Brent, 2019's offshore project sanctioning has the potential to reach its highest level of activity since 2013," Rystad said in a statement posted on its website back in January.
"The Middle East will have the most shallow water projects up for commitment decisions during the year. Moving into deeper waters, South America will surely take the global stage. The continent looks to review the largest deepwater plays during 2019," Rystad added.
Jenkins was elected president and CEO of Murphy Oil Corporation in 2013. He joined the company in 2001 as a drilling manager in Kuala Lumpur, Malaysia, where he received various promotions.
Murphy Oil Corporation describes itself as an independent exploration and production company with a balanced portfolio of global offshore and onshore assets. The company, which is headquartered in Arkansas, has over 1,200 employees around the world and produces oil and/or natural gas in the United States, Canada and Malaysia, according to its website.
Generated by readers, the comments included herein do not reflect the views and opinions of Rigzone. All comments are subject to editorial review. Off-topic, inappropriate or insulting comments will be removed.