Ithaca to Buy Chevron North Sea for $2B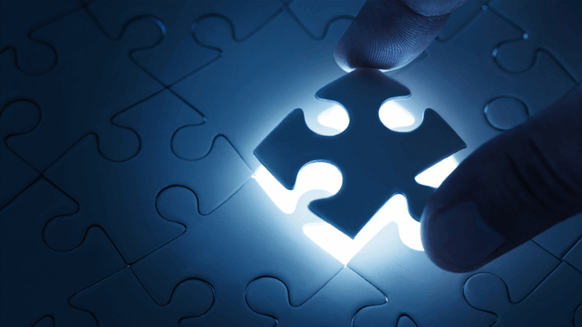 Ithaca Energy Limited will acquire Chevron North Sea Limited for $2 billion.
Ithaca Energy Limited revealed Thursday that it will acquire Chevron North Sea Limited for $2 billion.
The transaction has an effective date of January 1 and is expected to complete around the end of the third quarter of this year following approval by the UK Oil and Gas Authority.
The deal, which will establish Ithaca as the second largest independent oil and gas producer in the UK North Sea, will add a further ten producing field interests to the existing Ithaca portfolio, four of which relate to assets operated by the company. As part of the transaction, approximately 500 employees will transfer to Ithaca, of which around 200 work offshore on Ithaca operated assets.
"The acquisition of Chevron North Sea Limited is a significant step forward in the long-term development of Ithaca Energy and underlines our belief in the North Sea, particular in the UK Central North Sea where the enlarged business will own a range of interests in a number of key producing assets," Les Thomas, Ithaca Energy CEO, said in a company statement.
"We are very pleased to be acquiring a high-quality portfolio of assets and experienced operational organization that fits well with our existing business," he added.
"We look forward to working with our new colleagues to develop and grow the business and continue engaging with our contractors and the broader supply chain to deliver a successful future," Thomas continued.
Asi Bartfeld, the CEO of Delek Group, which wholly owns Ithaca, said, "the acquisition is a key part of the Delek group's strategic focus on building a world class exploration and production business".
"We see exciting growth opportunities in the North Sea and are looking forward to working with Ithaca to deliver upon our value and growth targets," he added.
Commenting on the deal, Tom Ellacott, senior vice president of corporate analysis at Wood Mackenzie (WoodMac), said the sale has been on the table for some time.
"Delek confirmed last month it had made a bid," Ellacott said in a statement sent to Rigzone.
Greig Aitken, WoodMac's director of corporate analysis, said the company recently identified the UK as one of nine countries that it considered "peripheral" to Chevron, "due to lack of scale and growth potential".
"Chevron will be left with 19 percent stake in the Clair field once the deal closes and a complete exit from the UK is looking increasingly likely," Aitken added.
WoodMac's senior research analyst for North Sea upstream, Kevin Swann, said the deal continued the UK trend of smaller companies taking on assets from the majors.
"Following hot on the heels of Chrysaor's deal with ConocoPhillips, we've seen assets worth almost $5 billion change hand in the last few months," Swann said in a company statement.
1
2
View Full Article
Generated by readers, the comments included herein do not reflect the views and opinions of Rigzone. All comments are subject to editorial review. Off-topic, inappropriate or insulting comments will be removed.