Is The USA Strategic Petroleum Reserve Stock Dangerously Low?
|
Thursday, January 26, 2023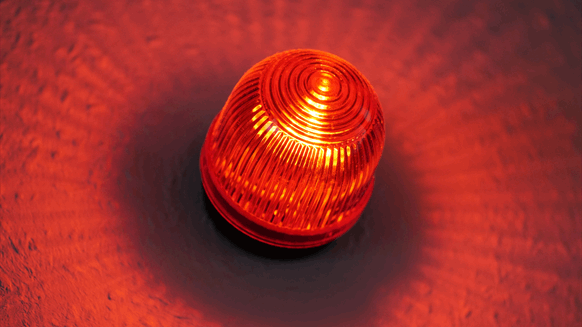 Weekly U.S. ending stocks of crude oil in the strategic petroleum reserve have dropped more than 40 percent in two years.
Weekly U.S. ending stocks of crude oil in the strategic petroleum reserve (SPR) have dropped more than 40 percent in two years, according to the latest data from the U.S. Energy Information Administration (EIA).
As of January 20, these stocks stood at 371.57 million barrels, compared to 638.08 million barrels on January 22, 2021, EIA data showed. Weekly U.S. ending stocks of crude oil in the SPR peaked on January 8, 2010, at 726.61 million barrels, according to a chart posted on the EIA website, which stretched back to August 1982.
So, is the SPR stock at a dangerously low level? Not according to analysts at Wood Mackenzie (WoodMac).
"We do not see dangerously low SPR stocks operationally or strategically," a WoodMac analyst told Rigzone.
"U.S. SPR levels are currently low compared with previous decades, but can still be drawdown during emergencies, although at a slower rate," the analyst added.
"Somewhere below the 122 million barrel inventory level is where the drawdown capacity is significantly reduced. With current inventory now sitting at 371 million barrels, the 4+ million barrel per day max drawdowns could still be achieved for around 60 days in the event of an emergency. Note this is about half of what was achievable at the end of 2020, when capability was 4+ million barrels per day draw capability for 120 days," the analyst continued.
The WoodMac analyst highlighted that U.S. commercial crude oil inventories have been climbing and noted that, with growing U.S. oil production, "these provide some support as well in the case of a need to meet U.S. demand in a reduced supply global oil market".
"Importantly, the SPR was filled to historic peak levels (727 million barrels) in an era of cratering U.S. domestic production, before the surge in U.S. tight oil output," the analyst said.
"With onstream diversified domestic production today at nearly 13 million barrels per day, it provides a robust buffer to the strategic need of significant SPR storage volumes," the analyst added.
When asked if the SPR stock was at a dangerously low level, Virendra Chauhan, the head of APAC at Energy Aspects, told Rigzone, "I would argue that you need to look beyond just the SPR and talk about general inventory levels - both commercial and strategic are comfortably below the five-year average".
"What this means is that in the event of a supply outage – price can respond in a non-linear nature," he added.
To contact the author, email andreas.exarheas@rigzone.com
What do you think? We'd love to hear from you, join the conversation on the Rigzone Energy Network.

The Rigzone Energy Network is a new social experience created for you and all energy professionals to Speak Up about our industry, share knowledge, connect with peers and industry insiders and engage in a professional community that will empower your career in energy.