Is the US Shale Boom Winding Down?
|
Tuesday, August 06, 2019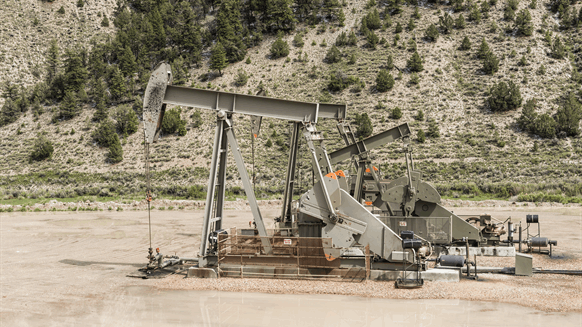 US shale producers are dialing back growth in the face of challenges that are killing returns and keeping skeptical investors away.
U.S. shale oil output growth is slowing and nowhere is this more evident than in the Permian Basin, where growth will be under 1 percent in August according to the Energy Information Administration (EIA). The EIA estimated July Permian production reaching 4.23 MMbbl/d (millions of barrels of oil per day), an increase of 55,000 b/d (barrels per day) on June. In contrast in July, the EIA revised production downwards to 4.17MMbbl/d, forecasting growth of just 34,000 b/d by the end of August.
Now many companies, ranging from EOG Resources Inc. to smaller players such as Laredo Petroleum Inc., are dropping their 2019 growth forecasts. Producers in various North American oil-rich shale basins are dialling back growth plans in the face of a growing number of complex problems which are killing returns and discouraging investors. The biggest and constant constraint on attracting new money and rewarding investors is the high rate of shale well depletion -- as much as 70 percent in the first year -- which forces companies to keep spending on new wells just to maintain output.
Slowing growth in the Permian basin
Now, a new crop of problems including a combination of operational bottlenecks, and market and logistical factors, are reducing output growth in the Permian basin and raising investor concerns. New well flows are not what they used to be, since wells are drilled further away from sweet spots or placed too close to each other in order to make the most of all that very expensive acreage. Also, the prolific Permian basin is now producing the wrong type of oil. The growth in super-light oil output in the last year, is not an unalloyed blessing since, the majority of U.S. refineries are dedicated to processing heavier and medium crudes imported from Brazil, Canada, Columbia, Ecuador and Mexico. The absence of heavy Venezuelan oil, due to the embargo on imports, has made blending the lighter oil from the Permian basin more difficult at home and has constrained export opportunities, since there are only a few condensate splitters or simple refineries able to handle Permian light crude in Europe.
The shale energy revolution is now over a decade old and investors and lenders are becoming impatient for a return rather than laying out more money to compensate for high rates of well depletion or finance new wells. In the Permian basin in particular, output growth has not been matched by sufficient increases in take-away pipeline capacity, but an additional 2.5 mb/d of new pipeline capacity by July 2020 will ease this bottleneck. However, the difficulties in refining light oil cannot be overcome so easily and the capacity problems of gulf export ports have combined to fuel investor concerns and threaten corporate cash flows, despite the impressive reduction in industry costs to below the current oil price of $60 a barrel.
Consolidation
Bankruptcies, consolidations and asset disposals now dominate the news. Several producers have filed for Chapter 11 protection including Legacy Reserves and EXCO, while others like Pioneer Natural Resources Co., Devon Energy Corp. and Apache Corp. have sold leases and equipment to reduce corporate debt and finance development on their most productive acreage. But the year's highlights must surely be the $30-billion takeover of Anadarko's Petroleum Corporation American by Occidental Petroleum Corp. as well as Callon Petroleum Co.'s $1.2 billion all-stock deal to buy Carrizo Oil & Gas Inc.
Prospects
In sum, some industry experts expect to see a continued slowdown in new well investment as the industry conserves cash and waits for the bottlenecks to be eased. More bankruptcies are to be expected, especially among smaller players, who are most reliant on attracting new investment to stay in business.
Generated by readers, the comments included herein do not reflect the views and opinions of Rigzone. All comments are subject to editorial review. Off-topic, inappropriate or insulting comments will be removed.