Is the US Shale Boom Really Slowing Down?
|
Monday, January 13, 2020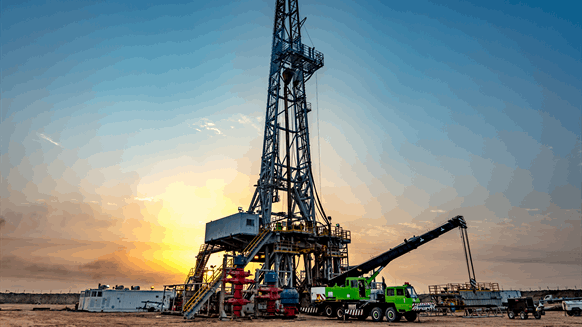 If oil prices can stick above $65 or $70, US shale can get the proverbial "shot in the arm" to better its finances.
Since taking flight in 2008, the American shale oil revolution has probably been the biggest energy story since the end of World War II. U.S. crude oil production has leaped 160 percent to almost 13 million b/d. Shale has transformed global energy markets and obliterated the long-held notion that U.S. crude production peaked in 1970 at 9.7 million b/d.
In fact, thanks to shale, the U.S. has accounted for almost all new global oil production over the past five years. For 2019 alone, the shale industry added some 1.2 million b/d of crude, enough to even cover new global demand.
The emerging question now is whether or not the U.S. shale oil boom is slowing down. In truth, however, the more poignant question is whether or not the industry is just "growing more slowly." Indeed, these are fundamentally different questions that too often get conflated. Regardless, already accounting for a rising 80 percent of U.S. crude production, without shale there may be no new U.S. supply.
For sure, rapid shale well decline rates mean more drilling, higher debt, and smaller profits. The question of peaking shale though really lies in West Texas' Permian basin. The Permian is now one of the largest oilfields in the world and accounts for over 35 percent of U.S. crude production. The Permian though has some 3-4 million b/d of new pipeline capacity coming within the next few years, with numerous additional gas pipelines meaning less flaring and more oil.
Further, if oil prices can stick above $65 or $70, U.S. shale would be given the proverbial "shot in the arm" to better its finances. Such low prices in recent years have already forced the industry to slash costs and greatly increase efficiency. Many producers have sharpened their knife so much that they have breakevens in the $40 range.
But the real driving force behind more U.S. oil production is the ongoing importance of oil. Let us be clear: oil supplies some 33 percent of global energy and projections of absolutely declining demand are speculation since oil currently has no material substitute. Although lower in 2019, global oil demand usually rises at 1.3 million b/d.
Any slower growth in oil demand comes more from slower economic conditions than any structural change. Electric cars are overstated since they are not affordable. The average Tesla buyer, for instance, makes a whopping $400,000 per year. The rise of gas-guzzling SUVs in the still developing nations will likely compensate for oil demand reductions that come from electric cars.
Indeed, an ever-expanding U.S. oil export complex will mandate more domestic production. We already know that the oil is there: in December 2018, the "largest U.S. oil and gas discovery ever" was made in the Permian basin. Nationally, proven reserves have more than doubled over the past decade to 65 billion barrels. The resource available is many times that.
To be sure, however, such high growth rates for U.S. crude production like we have seen in recent years cannot be maintained. With significant CAPEX reductions, some see output rising in 2020 at less than half the rate of 2019. Farther out, IEA still has the U.S. supplying 85 percent of new global crude in the 2020s. A peaking at 16 million b/d for total U.S. crude output seems possible, but do not expect drastic declines in the absolute sense. Oil is just too important, and we simply have too much of it.
Ultimately, beyond shale, the next U.S. oil revolution could be one that not even the industry itself is promoting enough. This would be the widespread deployment of CO2-EOR technologies. This tertiary oil recovery process centers on capturing anthropogenic CO2 from industrial facilities and pumping it safely into the ground to lower the viscosity of the crude left after primary and secondary operations. CO2-EOR is a net carbon reducer and importantly has been supported by the Intergovernmental Panel on Climate Change.
Generated by readers, the comments included herein do not reflect the views and opinions of Rigzone. All comments are subject to editorial review. Off-topic, inappropriate or insulting comments will be removed.