Is the US Shale Boom Really About to End?
|
Thursday, December 26, 2019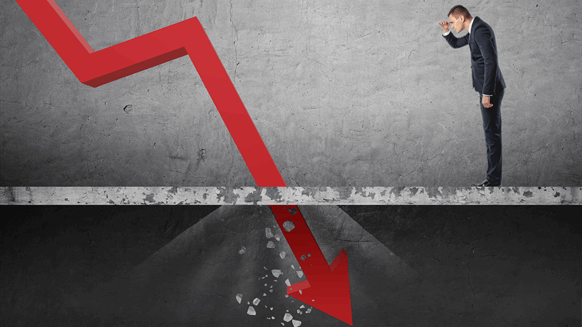 While there is distress for some companies, the situation offers an opportunity for others.
Mayor did not dispute US output uptick potential in barrel terms but "seriously doubts" the market will see a continuation of the tremendous exponential growth in shale barrels it has gotten accustomed to. Many others at ADIPEC were short-term bearish on shale oil as well, expressing serious concerns over production shocks as early as 2022-23.
But while there is distress for some, there are opportunities for others. Oil majors appear to be investing heavily in US shale and scaling up operations. Cue BP's $10.5 billion acquisition of BHP's shale assets in 2018, and ExxonMobil and Chevron's upping of Permian production.
Vociferous debates over the impending death or otherwise of US shale has been caused by a fuzzy conflation of projections made for different time-frames and economic realities, according to Dr. Carole Nakhle, Chief Executive Officer of Crystol Energy.
"Some are short-term projections, others long-term, and what we hear is a convenient hotchpotch of the two based on people's biases. Is the US shale party over? For some smaller players with poor gearing, lack of access to credit and mediocre acreage it almost certainly is.
"But over the medium- to long-term, the structure of the industry is changing in such a way that the smaller players who have been there for a while are the ones who are struggling. But that doesn't mean the party is over for the shale industry as scaling and strategic investment by oil majors suggests Big Oil is stepping into the breach armed with efficiencies of scale."
And let's not forget, there have been past attempts by forecasters of all persuasions to underestimate US shale. These subsequently turned out to be wildly inaccurate and conventional wisdom suggests that might be the case this time around too. Perhaps the party isn't over; just the music has stopped for smaller players as bigger ones bang their drums.
Gaurav Sharma is an independent oil and gas analyst with over 15 years experience. He provides regular market commentary for events, publishers and broadcasters. Follow him on Twitter @The_Oilholic or email at gaurav.sharma@oilholicssynonymous.com
1
2
View Full Article
Generated by readers, the comments included herein do not reflect the views and opinions of Rigzone. All comments are subject to editorial review. Off-topic, inappropriate or insulting comments will be removed.