Is the US Shale Boom Really About to End?
|
Thursday, December 26, 2019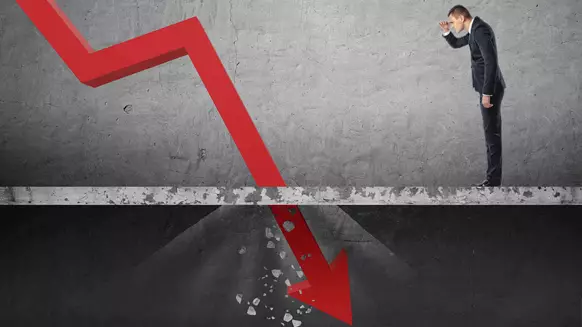 While there is distress for some companies, the situation offers an opportunity for others.
If current crude flow data forms the basis of industry opinion, US shale oil production has shifted the tectonic plates of the market. Thanks largely to a massive output uptick in shale plays like the Bakken, Permian and Eagle Ford, the country has more than doubled headline crude production over the past decade.
At around 12.5 million barrels per day (bpd), the US is already the largest producer in the world and some forecasters are predicting a rise to 13.1 million bpd by 2020. Rising volumes have also given shale players the title of being buffer producers, largely insulating the market from price spikes caused by outages elsewhere.
For some, a continuation of the boom is not in doubt. According to the US Energy Information Administration (EIA), production from seven major American shale plays is forecast to climb by 49,000 bpd in December to 9.133 million bpd.
At its heart is the Permian Basin, in West Texas and Southeast New Mexico, where the EIA expects the biggest month-over-month increase of up to 57,000 bpd. Looking at the long-term, an unlikely source appears to have given US shale its backing – none other than rival producers' group OPEC, which expects a flood of shale barrels and less of a call on its members' crude.
"The main driver of medium-term non-OPEC supply growth remains overwhelmingly US tight [shale] oil," OPEC recently noted in its markets outlook. By 2025, OPEC expects US oil production, courtesy shale, to have risen by over 40% from its current level to 17 million bpd; an upward revision of 3.1 million bpd over the group's forecast last year.
While some are optimistic, others are only too keen to puncture the enthusiasm. The latter club surprisingly includes shale pioneers themselves and not just market forecasters. In a recent analysts' call, Pioneer Natural Resources Chief Executive Officer Scott Sheffield said shale output growth will slow next year thereby creating a price supportive environment.
He added that Pioneer was definitely becoming "more optimistic" the market is "probably at the bottom end of the cycle regarding oil prices" as a result.
Industry pioneer Mark Papa, Chief Executive Officer of Centennial Resource Development and former Chairman of EOG Resources, is another doubter. At Centennial's third-quarter results in November, Papa downgraded his 2020 shale growth forecast to 400,000 bpd from the 700,000 bpd he predicted as recently as September.
"This is likely not just a 2020 event. I believe US shale production on a year-over-year growth basis will be considerably less powerful in 2021 and later years than most people currently expect," he added.
Many have also accused the EIA of being too optimistic and focussed on the upside in challenging conditions. Oregon, US-based think-tank Post Carbon Institute recently noted the much talked about shale "sweet spots" will "inevitably become saturated with wells, and activity outside of sweet spots will require higher rates of drilling and capital investment to maintain production, along with higher commodity prices to justify them."
Worse still, according to some, these sweet spots are what the shale industry narrowed down on after the oil price slump of 2015, thereby choosing to focus on the most profitable wells first, and scaling up production at such sites which have been maxed out.
US shale players' future was a hot topic at the recently concluded Abu Dhabi International Petroleum Exhibition and Conference 2019 (ADIPEC), a signature industry event held this November in the United Arab Emirates.
Under the microscope was the unmistakable tightening of shale purse strings – Apache Corp, Cimarex Energy, Occidental Petroleum and Pioneer have all signalled plans to cut spending. Regina Mayor, Global Sector Head, Energy and Natural Resources at KPMG, told Rigzone shale's long-term potential needs to be parked for now because distress in the industry cannot be ignored.
"We see a significant tailing off in shale production curves, drop in rig counts and a very visible drying up of access to capital for the smaller players. Process optimisation and US ingenuity are factors in the rise of shale but there are diminishing returns on the ability of American players to capture as much value as they did in the past."
Mayor did not dispute US output uptick potential in barrel terms but "seriously doubts" the market will see a continuation of the tremendous exponential growth in shale barrels it has gotten accustomed to. Many others at ADIPEC were short-term bearish on shale oil as well, expressing serious concerns over production shocks as early as 2022-23.
But while there is distress for some, there are opportunities for others. Oil majors appear to be investing heavily in US shale and scaling up operations. Cue BP's $10.5 billion acquisition of BHP's shale assets in 2018, and ExxonMobil and Chevron's upping of Permian production.
Vociferous debates over the impending death or otherwise of US shale has been caused by a fuzzy conflation of projections made for different time-frames and economic realities, according to Dr. Carole Nakhle, Chief Executive Officer of Crystol Energy.
"Some are short-term projections, others long-term, and what we hear is a convenient hotchpotch of the two based on people's biases. Is the US shale party over? For some smaller players with poor gearing, lack of access to credit and mediocre acreage it almost certainly is.
"But over the medium- to long-term, the structure of the industry is changing in such a way that the smaller players who have been there for a while are the ones who are struggling. But that doesn't mean the party is over for the shale industry as scaling and strategic investment by oil majors suggests Big Oil is stepping into the breach armed with efficiencies of scale."
And let's not forget, there have been past attempts by forecasters of all persuasions to underestimate US shale. These subsequently turned out to be wildly inaccurate and conventional wisdom suggests that might be the case this time around too. Perhaps the party isn't over; just the music has stopped for smaller players as bigger ones bang their drums.
Gaurav Sharma is an independent oil and gas analyst with over 15 years experience. He provides regular market commentary for events, publishers and broadcasters. Follow him on Twitter @The_Oilholic or email at gaurav.sharma@oilholicssynonymous.com
Generated by readers, the comments included herein do not reflect the views and opinions of Rigzone. All comments are subject to editorial review. Off-topic, inappropriate or insulting comments will be removed.