Is the OPEC, Russia Honeymoon Over?
|
Tuesday, February 26, 2019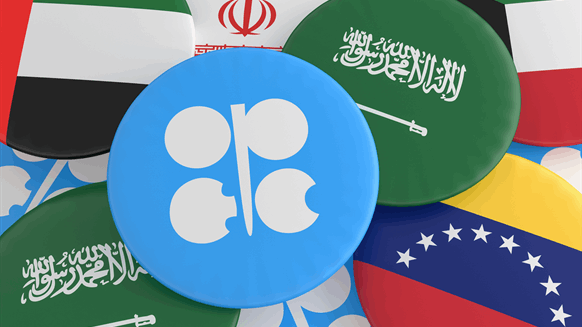 OPEC still needs an official arrangement, but for Russia the argument is weakening.
This opinion piece presents the opinions of the author or authors.
It does not necessarily reflect the views of Rigzone
During the next few months the oil market could be hit—again—by some decisive changes, as the bromance between OPEC and Russia seems to be cooling down. Russia's mainstream oil producers Rosneft, Gazprom and Lukoil increased pressure on Russia's president Vladimir Putin to slow down preparations for the expected marriage with OPEC. Even though OPEC's leaders (Saudi Arabia and the UAE) are vying for a deepening of the bilateral relationship, Russian parties are openly questioning the rationale behind it. OPEC still wants an official arrangement, but for Russia the argument is weakening.
The rationale behind the ROPEC cooperation was clear, as OPEC needed to stabilize the market and prop up oil prices. Moscow saw it as a chance to bolster its economy and gain wider access to the inner-courts of the main power players in the Arab world. For all, it was clear that oil markets were under severe pressure, oil storage volumes needed to come down, and U.S. shale oil needed to be balanced.
For Russian leaders Vladimir Putin and Alexander Novak, Russia's energy minister, the latter still stands; meanwhile, Saudi Arabia and the UAE still support the idea of an arrangement. A ROPEC agreement is still viewed as the main cornerstone for a stable oil market. As such, OPEC governments are forcing the strategy.
OPEC's national oil companies are instruments of government policies. Moscow however has a different situation. Even if Putin and Novak can force a deal with OPEC, internal divisions or even opposition needs to be addressed. Several Russian oligarchs see the ROPEC deal as ceding market share to U.S. shale oil. Putin's low popularity rating could force Moscow to listen to its oligarchs and a potential power struggle could be in the offing between Moscow and its oil companies. To support his own future, Putin still needs to get them on board to make a ROPEC deal successful.
Meanwhile, Putin and Novak are still openly calling for more official cooperation with OPEC. A possible marriage is still possible as Moscow is not only focused on market share, but also government revenues. Without substantial additional investments into the Russian economy, the tide could turn for Putin's future power position.
However, Russian oligarchs have a point. The ROPEC deal has caused them to lose market share and has led to delays for future projects. The oligarchs are also worried about the production records tied to U.S. shale oil. At the same time, Russia's oil sector has been hit hard by U.S. and EU sanctions. New threats are emerging, as the proposed No Oil Producing and Exporting Cartels Act, proposed by U.S. Congress, could also impact Russia if Moscow joins OPEC formally. In the eyes of the oligarchs, sanctions or hefty financial fines diminish any appetite to join OPEC.
During the next few weeks Moscow, Riyadh and OPEC will participate in a frenzy of meetings. The outcome is still up in the air, but regional and geopolitical considerations will be high priorities. Moscow's pivot into the Middle East seems to be more important than the Russian oligarchs' bank accounts. Leaving oil prices and production levels to Rosneft or Lukoil will not bring the anticipated rewards for Putin or Saudi Crown Prince Mohammed bin Salman. In the end, both of their futures depend on higher revenues and grand-scale geopolitical alliances.
Cyril Widdershoven is a Middle East specialst and has been an energy analyst for over 25 years. He worked and lived in the MENA region, and currently heads VEROCY, a Dutch consultancy. Email Cyril at cwiddershoven@hotmail.com
Generated by readers, the comments included herein do not reflect the views and opinions of Rigzone. All comments are subject to editorial review. Off-topic, inappropriate or insulting comments will be removed.