Is the OFS Sector Headed Toward a Recession?
by Valerie Jones
|
Rigzone Staff
|
Wednesday, September 11, 2019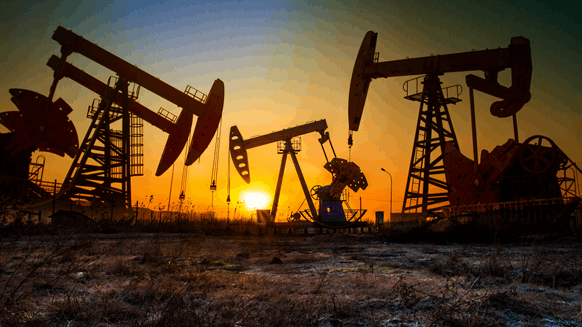 Rystad Energy forecasts the global oilfield services sector will experience a recession in 2020.
A recession lies ahead for the global oilfield services sector, according to a forecast by energy research firm Rystad Energy.
Audun Martinsen, head of oilfield services research at Rystad anticipates a four percent decline in global oilfield services revenue if oil prices remain flat next year.
"Lower oil prices call for negative growth in the service market in 2020," Martinsen said. "For suppliers, this means that a three-year growth story will come to an end regardless of which market segment you look at."
In 2020, if oil prices are $60 (Brent) per barrel, service market growth will fall to $621 billion, down from $647 billion in 2019.
In analyzing market segments, Rystad contends:
Shale will likely drag down oilfield services purchases as it contracts by six percent in 2020
Offshore will decline by one percent as oil companies cut brownfield and exploration activity to curb spending
Other onshore activity will see revenues drop by five percent as OPEC scales back investments
Silver Linings
Despite near-term declines, Rystad anticipates a positive outlook for the global oilfield services sector going past 2020.
"In 2021, we will see the long cycle effects manifesting into a greenfield, exploration and brownfield wave, which will come into play and initiate a 5 percent growth as the oil market sees relief and investments follow," Martinsen said.
Looking ahead to 2023, offshore market segments, shale and other onshore segments are likely to realize an average compounded annual growth rate of two to three percent.
Subsea purchases, construction and installation and equipment seem even more robust at seven percent due to the massive influx of large offshore and LNG projects and the fact that subsea developments see a new renaissance, according to Rystad Energy.
To contact the author, email Valerie.Jones@Rigzone.com
Generated by readers, the comments included herein do not reflect the views and opinions of Rigzone. All comments are subject to editorial review. Off-topic, inappropriate or insulting comments will be removed.
MORE FROM THIS AUTHOR
Valerie Jones
Senior Editor | Rigzone