Is North America Facing a Pipeline Bubble?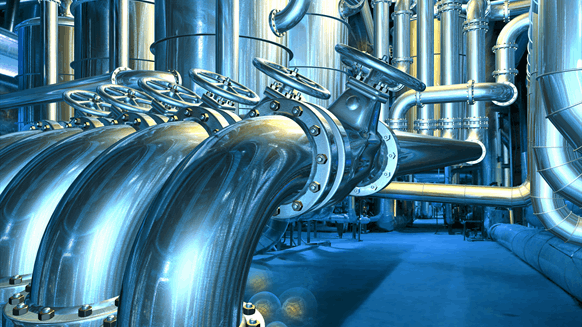 Spending on proposed North American pipelines could reach $232.5B and raise global pipeline capacity by a third.
North America's shale boom is paralleled by the record pace of pipeline construction and now, a long pipeline of projects await a final investment decision. Pipeline Bubble, produced by Global Energy Monitor, now calculates that capital spending on proposed North American pipelines will reach $232.5 billion and raise global pipeline capacity by a third.
Pipelines have an operational life of at least 50 years and investors are betting on higher volumes of domestic oil and gas output both for local consumption and for export, as the world's demand for energy, led by India and China, is forecast to rise by a third by 2040. According to the EIA Annual Energy Outlook 2019 reference case, U.S. natural gas output is expected to rise 36 percent to 43.4 trillion cubic feet by 2050. Crude oil is set for annual records through to the mid- 2020s and remains greater than 14 million barrels a day until 2040. Also, Natural gas plant liquids production is set to reach 6.0 million barrels a day by 2030. Projections of supply and demand appear to favor a boom in pipeline construction and underpins the fact that gas pipe projects outnumber oil, four to one.
Domestic market drivers
The power sector as a major gas customer will see the share of natural gas rise from 35.1 percent today to 39 percent in 2050 to satisfy rising demand and feed the rise in new gas peaking plants, which will be needed to provide base load and back-up for the anticipated rise in renewable energy.
Likewise, with demand for polyethylene expected to grow from 40 million metric tons last year to 60 million metric tons in the next two decades, new pipelines are under construction to meet the needs of new ethane cracker plants located along the Ohio River.
Increased drilling in oil formations in the East and Southwest of the country and burgeoning oil output from the Permian Basin has caused congestion of existing pipeline capacity to refineries on the Great Lakes as well as oil export terminals Houston and Corpus Christi on the Gulf Coast. New take-away pipes are close to completion and more are planned.
Export projects
Keeping oil prices low at home is an American imperative, but producers needing higher prices and increased sales will look to foreign markets. A case in point is the Keystone pipeline extension which will boost pipeline capacity between Canada's Albertan tar sand oil fields as well as the Bakken fields of North Dakota and Montana and U.S. Gulf Coast refineries and export terminals.
Fracking success has raised oil and gas output to hitherto undreamt heights and unusually low prices. In Texas burgeoning output is creating a need for new take-away pipes to access Gulf Coast ports, newly built LNG export terminals and to satisfy rapidly growing demand for gas from Mexico's power sector. Since early 2016, U.S. LNG exports have benefitted from higher prices in Asia, particularly in South Korea, China, Taiwan and India. More will be needed as U.S. LNG export capacity is expected to rise to 86 million tonnes in 2025 and to a hefty 115 million tonnes in 2040.
Clouds on the horizon
U.S. LNG export growth will face competition from Australia, Qatar and Malaysia and late entrants Mozambique, Canada and West Africa. Moreover, current forecasts of demand could prove optimistic in the light of growing acceptance by governments, and the urgent need to cut emissions. Eight European countries have agreed to cut Europe's emissions to net zero by 2050 and many governments are considering mandating electric cars. Therefore, in the end it is the climate agenda which threatens returns for pipeline investors.