Is Chevron's $11B Write-Down an Oilpatch Warning?
|
Tuesday, January 14, 2020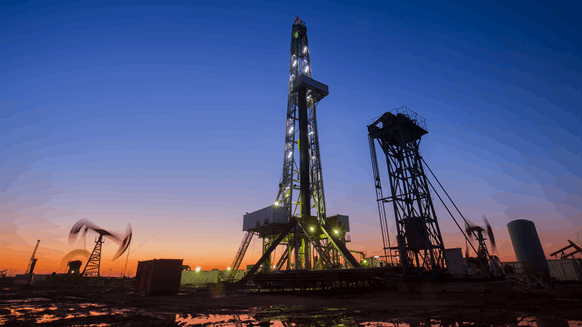 Current market conditions are resulting in many US fracking projects failing to break even.
In December 2019, American oil major Chevron announced a major write-down of some $11 billion in the value of its assets, including its gas holdings in the Appalachia region, a deep-water Gulf of Mexico project and its proposed Kitimat LNG export project in British Columbia. In fact, Chevron's Appalachian shale projects contributed to more than half of a massive impairment charge that the company reported for the last quarter.
This write-down is in response to Chevron's own long-term forecast for oil and gas prices, which predicted much lower energy prices than previously. In December Chevron Chief Executive Mike Wirth in an interview with the Wall Street Journal said: "We have to make the tough choices to high-grade our portfolio and invest in the highest-return projects in the world we see ahead of us; and that's a different world than the one that lies behind us."
Decision makers at Chevron have realized the company is facing a market surplus in both oil and gas worldwide, which is impacting profit margins. As a result of such factors, it is becoming increasingly difficult to justify investment in large gas fracking projects, especially with the prospect of slowing demand. Is it time to change the industry's exploration strategy to more profitable targets?
It is likely that this California-based oil major will not be alone amongst oil companies announcing that their holdings in terms of market value are likely to be worth significantly less than previously estimated. This is because of current market conditions that are resulting in many American fracking projects failing to break even, and fluctuating public/investor concerns about the long-term future of the industry.
The Appalachia problem
A recent study by Institute for Energy Economics and Financial Analysis (IEEFA) found that for many operators, investing in Appalachia fracking operations has resulted in losing money. In its recent study published in November 2019, Negative Cash Flows Highlight Struggles of Appalachian Fracked Gas Producers,[i] the results found that at least seven of the largest frackers in the region had burned through half a billion dollars in the third quarter of 2019. The writers of the report found that, "Despite booming gas output, Appalachian oil and gas companies consistently failed to produce positive cash flow over the past five quarters."
The IEEFA study discovered that of the seven companies examined, five enterprises were losing money, including Antero Resources, Chesapeake Energy, EQT, Range Resources, and Southwestern Energy. However, only Cabot Oil & Gas and Gulfport Energy were making a profit in the third quarter.
In fact, Chevron's decision to sell its Appalachian holdings is not new; other oil companies have grown disappointed with fracking prospects in the region. For example, Reliance Industries Ltd. purchased Pennsylvania Marcellus (PM) assets in 2010, but sold its PM holdings in 2017, at a loss for a third of the original price it had paid.
Also, Texas-based Noble Energy Inc., made a $3.4-billion joint venture investment with CNX Resources in 2011, but six years later, it sold its stake in the venture for more profitable opportunities elsewhere.
Difficult times
Chevron is not the only oil business responding to difficult times. Oil contractor Schlumberger, together with oil majors BP and Repsol have made similar announcements about asset write-downs recently. With Schlumberger it made a write down of some $12.7 billion in October 2019, as a result of reduced fracking activity throughout the US. BP made a write-down of $2.6 billion in assets, whilst Spain's Repsol took a $5-billion impairment. Repsol also said that it would try to transform its business, aiming to achieve net-zero emissions by 2050.
Because of current difficult market conditions it seems unlikely that oil companies will see the hefty profit margins of the past in the near term. This is especially so with the impact of improved energy efficiency, growth of the renewables sector and the growing electrification of transportation.
Perhaps it is not surprising that because of the current difficult prospects the industry is facing, that the recent Aramco IPO was rushed and limited to local investors. Since, if Aramco had been listed on the world stock markets earlier in the year as originally promised, it is likely that international investor interest in Aramco would have proved very disappointing for the Saudi government.
One thing is clear--the American fracking business is facing interesting and challenging times.
[i] https://ieefa.org/wp-content/uploads/2019/11/Negative-Cash-Flows-Highlight-Appalachian-Fracked-Gas-Producer-Struggles_November-2019.pdf
Generated by readers, the comments included herein do not reflect the views and opinions of Rigzone. All comments are subject to editorial review. Off-topic, inappropriate or insulting comments will be removed.