Is an Offshore GOM Rebound on the Horizon?
by Jude Clemente
|
Rigzone Contributor
|
Tuesday, September 03, 2019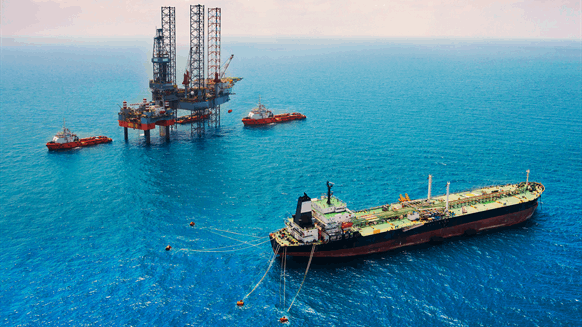 Opening up more offshore development could generate 2.7 million jobs and $3.9 trillion in Federal tax revenues.
President Trump's America-First Offshore Energy Strategy hopes to open up the 94 percent of the U.S. Outer Continental Shelf (OCS) that has been off limits to oil and gas leasing and exploration. The U.S. Bureau of Ocean Energy Management (BOEM) finds that the country could have at least 90 billion barrels of undiscovered recoverable oil and 330 Tcf of natural gas in the OCS. For comparison, BP reports that U.S. proven reserves now stand at 61 billion barrels and 420 Tcf. Yet to be sure, it is almost impossible to know how much offshore resources the OCS holds. Higher prices and steadily advancing technologies, for instance, continually open up more opportunities to produce, lifting a field's "resource" into the "reserve" category.
The onshore U.S. shale revolution itself proves how quickly evolving technologies and operations (i.e., "learning by doing") can transform a domestic production outlook. The OCS requires more seismic surveying to get a clearer picture of what the area could retain, with the latest surveying being done 30 years ago. Oftentimes, the more oil and gas companies are able to explore and develop, the more they realize how much there is. Adding to this potential, offshore hydrocarbon deposits are usually much larger than onshore finds. And infrastructure development can face less resistance than onshore builds because it is not as intrusive on human activities.
The Trump administration has joined the U.S. oil and gas industry in promoting more offshore energy development for a number of reasons. DOE models that oil and gas will remain vital for decades to come. More domestic output is therefore a pillar of U.S. energy security. OPEC and Russia, for instance, own 80 percent of the world's proven oil reserves. And already accounting for 20-25 percent of all gas exports, Russia is looking to leverage its Gas Exporting Countries Forum to gain tight control of the globalizing market via LNG.
Indeed, more development in the Gulf of Mexico would be closer to the U.S. oil and gas export complex that continues to mushroom in the region. The U.S. is set to become the largest oil and gas seller internationally within five to seven years. This is offering a great chance for a rebound for a Gulf that has been pushed aside by shale. The Gulf now accounts for just 15 percent of U.S. crude output, compared to 25 percent before shale took flight in 2008. For gas, the region is now just 3 percent of domestic supply, compared to over 25 percent at peak 20 years ago. Dr. Joseph Mason, a professor at LSU and a Senior Fellow at Penn's Wharton School, estimates that opening up more offshore areas to energy development could generate 2.7 million jobs, $3.9 trillion in Federal tax revenues, and $1.9 trillion in State and Local tax revenues.
Facing growing environmental pressure from all angles, the U.S. oil and gas industry has a necessity to be as safe as possible. It surely is good for business, and problems could encourage a new administration in 2020 to restrict offshore development even more. For example, beyond just lost product, it costs about $250 to clean up a single gallon of crude oil. A zero tolerance policy for accidents and spills is only logical: the 2010 Deepwater Horizon spill has cost BP at least $65 billion.
The good news is that with tankers and operations continuing to evolve, there has been a downward trend in spills overall. Despite almost 20 percent higher U.S. throughput, oil spills for the industry have dropped to 1-2 million gallons per year, down from 20 million gallons in the early-1970s. This must be kept in perspective: it represents less than 0.2 percent of what the nation consumes in a single day. Given the inherent engineering complexities in getting oil out of the ground and all the way downstream into our cars, trucks, and planes, such low spill numbers are highly impressive. Aging infrastructure, however, demands remaining as vigilant as possible.
Generated by readers, the comments included herein do not reflect the views and opinions of Rigzone. All comments are subject to editorial review. Off-topic, inappropriate or insulting comments will be removed.
MORE FROM THIS AUTHOR
Jude Clemente
Rigzone Contributor