Is a Mature Mexican Gas Market Within Reach?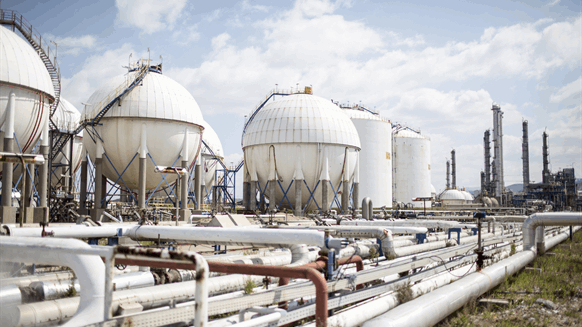 Once providing over 40 percent of federal revenues, oil production has been cut in half to below 2 million barrels per day since peaking in 2004.
Longtime oil-based Mexico is increasingly turning to natural gas to meet its rising energy needs. The goal has been to displace higher cost oil in both the power and industrial sectors. Once providing over 40 percent of federal revenues, oil production has been cut in half to below 2 million b/d since peaking in 2004.
Mexico per capita uses just a third of the electricity that OECD partners use, so more generation is a national priority. For example, despite having 40 percent of the population that the U.S. has, Mexico uses just 10 percent of the gas. Mexico already uses gas for nearly 65 percent of its power generation, and the majority of new builds will be gas. Meanwhile, the sudden cancelation of the 4th long-term power auction in February signifies a fading focus on renewables from the AMLO administration that took office in December.
With 75 percent of Mexico's gas production coming as associated to crude, the domestic gas supply has also been plummeting. In turn, excluding that used by state-owned oil company Pemex, over 90 percent of the gas consumed in Mexico is imported, the vast majority of which comes from the U.S. And this can only increase: for a variety of technical, political, and security reasons, the development of Mexico's 550 Tcf of EIA-reported recoverable shale gas remains many years away.
The entire point of Mexico's 2013 Energy Reforms, however, was to increase self-sufficiency, not to rely more on the U.S. The AMLO administration continues to put up roadblocks for the outside expertise and investment required to reverse the domestic production slide. AMLO has also inexplicably suspended E&P auction bid rounds for three years. Moreover, rising dependence on U.S. shale gas will become more of a problem as the U.S. seeks to export huge amounts of LNG to high-paying customers all over the world.
Mexico has critical gas pipeline shortages throughout the country. Environmental and indigenous peoples-rights groups have been more successful in blocking new builds than expected. The pipeline build-out along the U.S. border has stagnated and blocked more imports from south Texas. This means more curtailments, power outages, and expensive LNG from the U.S. to Mexico's three import terminals, all exacerbated by non-existent underground storage capacity.
Price wise, Mexico's gas is still based on U.S. points, namely Henry Hub and Houston Ship Channel. The goal, however, is to develop indices in the country and finally develop a more independent market. Latest monthly reporting has almost 25 marketers in Mexico reporting nearly 300 deals for a total volume of 5.75 Bcf/d. Pemex and CFE (state utility) are still too dominant though, despite the 2013 reform goal to enhance both via more outside competition.
Although now the go-to fuel for power and industry, there is simply no national gas strategy in Mexico. Instead, the focus of the AMLO administration is on new crude oil production and refineries – both too expensive for Pemex, already over $100 billion in debt. In addition, supported by AMLO, CFE has been using arbitration hearings to try and nullify terms for 25-year contracts in natural gas transportation. The argument is that CFE should not have to make capacity payments for delayed pipelines not yet operating.
Even when a start-up date is announced, there is just too much uncertainty. For example, TransCanada and IEnova's 2.6 Bcf/d undersea Sur de Texas-Tuxpan, running 480 miles from Brownsville, Texas, to Tuxpan, Veracruz state in southeastern Mexico, should already be in operation. But just on July 3, CFE blocked the start of commercial gas flows until the transport contract that anchored construction is renegotiated. All of this is obviously giving even more pause to potential investors and pushing a mature Mexican gas market farther out of reach.
Generated by readers, the comments included herein do not reflect the views and opinions of Rigzone. All comments are subject to editorial review. Off-topic, inappropriate or insulting comments will be removed.