Iran Will Take Revenge for Killing
|
Friday, January 03, 2020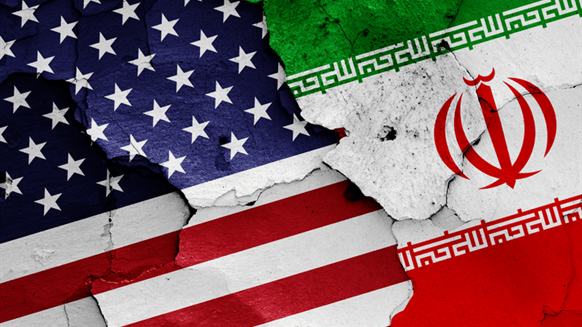 The President of the Islamic Republic of Iran revealed Friday that his country 'will take revenge' after the killing of General Soleimani.
The President of the Islamic Republic of Iran, Hassan Rouhani, revealed Friday that his country "will take revenge" after the killing of General Soleimani.
The flag of General Soleimani in defense of the country's territorial integrity and the fight against terrorism and extremism in the region will be raised, and the path of resistance to US excesses will continue. The great nation of Iran will take revenge for this heinous crime.

— Hassan Rouhani (@HassanRouhani) January 3, 2020
A U.S. Department of Defense (DoD) statement released Thursday confirmed that the U.S. military had killed Soleimani at the direction of President Trump. The move was made "to protect U.S. personnel abroad" according to the statement.
"General Soleimani was actively developing plans to attack American diplomats and service members in Iraq and throughout the region," the DoD stated.
"This strike was aimed at deterring future Iranian attack plans. The United States will continue to take all necessary action to protect our people and our interests wherever they are around the world," the DoD added.
Responding to the killing, Niamh McBurney, Head of MENA at global risk analysis company Verisk Maplecroft, said, "the targeted assassination of Iran's most effective and influential foreign military operations commander by the United States will have consequences for and beyond Iraq".
"It will strengthen groups who want U.S. troops to withdraw from Iraq fully, like in 2011 when bilateral relations were among their lowest," she added.
"The most likely response from Iran will come through its proxies and affiliated groups in Lebanon, Syria and Yemen," McBurney continued.
U.S. political, military and business interests are now at stake in Iraq and Lebanon, and military personnel in the Persian Gulf are also vulnerable, according to the Verisk Maplecroft representative.
McBurney went on to say, however, that despite the incident, the risk of direct military confrontation is still remote.
"The threats to both Iran and the United States, and their respective allies, would be great, and this would not serve any publicly stated goals of the Trump administration," she stated.
Bloomberg reported Friday that oil jumped close to $70 a barrel following the killing.
To contact the author, email andreas.exarheas@rigzone.com
Generated by readers, the comments included herein do not reflect the views and opinions of Rigzone. All comments are subject to editorial review. Off-topic, inappropriate or insulting comments will be removed.