IOG Sees Lower Than Expected Gas Rates At Southwark A2
|
Tuesday, January 24, 2023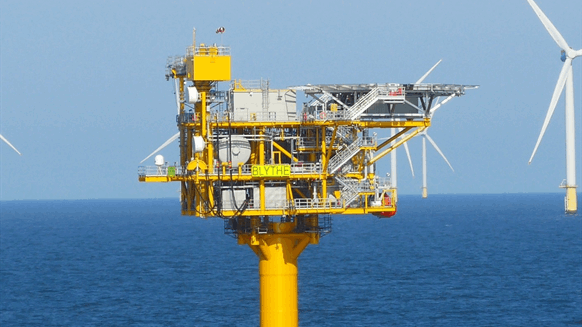 UK infrastructure operator IOG has seen lower than expected gas rates at its Southwark A2 well, as the clean-up phase also takes longer.
Niggles at the Southwark A2 well continue for the UK infrastructure operator, as the well has shown lower-than-expected gas rates to date. In an operational update, the company noted that the well has progressed through the hydraulic stimulation phase, but the clean-up phase is being delayed and is taking longer than planned.
Following the stimulation of six reservoir zones, gas rates observed from A2 to date have been lower than expected, with a maximum stabilized rate of 4.2 mmscf/d via coiled tubing, at a flowing wellhead pressure of 456 psi.
The company noted that associated water rates of up to 1,632 bbl/d strongly indicate a connection to the active aquifer from at least one of the stimulated zones. A production logging tool (PLT) is being run to acquire downhole data that will help to understand the contribution of each zone and inform the next steps.
Subject to the PLT data, the potential solution would be to isolate water-producing zones to enable gas flow from other zones. Relevant equipment has already been mobilized to the rig and would be expected to be utilized over the next week.
If isolation is successful, updated well test results would be expected within the coming weeks which would provide a clearer assessment of the scope for the A2 well to produce gas at commercial rates.
"Having stimulated six discrete reservoir zones, a low gas rate and apparent formation water production at this stage of the A2 well clean-up is unexpected and disappointing. The production logging tool should provide important gas and liquid flow data to help us calibrate the forward plan, which is likely to be to isolate water-producing zones in order to assist gas flow," says Dougie Scott, COO of IOG.
"The Southwark A2 well testing and clean-up process have not met our expectations to date. At this stage, however, the IOG and Petrofac teams continue to work through the options, gather data, interpret the implications for field production and evaluate the next steps," adds Rupert Newall, CEO of IOG.
To contact the author, email andreson.n.paul@gmail.com
Generated by readers, the comments included herein do not reflect the views and opinions of Rigzone. All comments are subject to editorial review. Off-topic, inappropriate or insulting comments will be removed.