INWED18 Q&A: Female Engineers Share Their Views on the Sector
by Rigzone Staff
|
Andreas Exarheas & Valerie Jones
|
Friday, June 22, 2018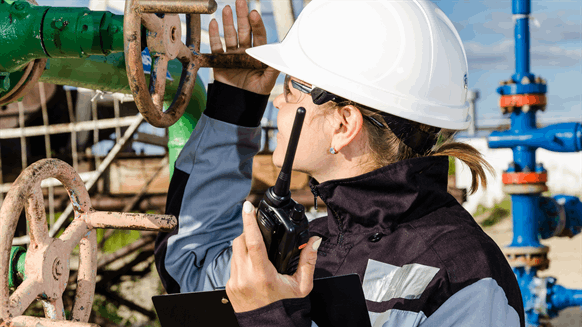 Rigzone highlights the journeys of three female engineers to celebrate International Women in Engineering Day.
With International Women in Engineering Day (INWED) taking place June 23, Rigzone highlights the experiences of three female engineers, bringing to light their journeys into the field and the improvements they believe the sector can benefit from.
INWED is an international awareness campaign which aims to raise the profile of women in engineering. The event was launched as National Women in Engineering Day in the UK in 2014 and grew to become an international event for the first time last year.
Catsy Lam, Material Sciences Technical Leader at Victaulic
Rigzone: How did you first get introduced to engineering?
Lam: Math and science have always been my favorite subjects, even as a child. Notably, being one of the few girls in these classes pushed me to pursue a career that provided a problem to solve, a creative outlet and a continuous learning environment.
I enjoyed the competition in my classes and the ability to see my work on paper turn into something real. My engineering degree has opened many doors for me and I have seen the benefits of making that decision as a freshman in college come to fruition time and time again.
Catsy Lam
Material Sciences Technical Leader, Victaulic
I had internships for medical devices and detergent companies and I initially believed I was going to get my Ph.D. in chemical engineering to work in the healthcare industry. However, I chose to work at Victaulic because it would allow me to see the fruits of my innovation into the market sooner.
Rigzone: How has your experience been as a woman in the industry?
Lam: Women and men's minds are very different. Women are able to bring more collaboration to teams and an entirely different point of view which is important in an environment that is constantly creating.
When I first started at Victaulic, I was the only female engineer on my team. Over the years, I've seen the growth in female engineers. In my personal experience, working hard to create new ideas and being a good team member has certainly served me well in my tenure as a female engineer at Victaulic.
Rigzone: How can the industry improve in getting women more involved?
Lam: Provide resources for success, encourage diverse ideas and nurture a culture that is encouraging, collaborative and team-focused.
Rigzone: What would be your advice to another aspiring female engineer?
Lam: I would recommend gaining hands-on experience as early as you can. It is truly very beneficial to the overall discipline and to problem-solving customer solutions. It also helps to accelerate new ideas.
1
2
3
View Full Article
Generated by readers, the comments included herein do not reflect the views and opinions of Rigzone. All comments are subject to editorial review. Off-topic, inappropriate or insulting comments will be removed.