Investors Tightening the Screws on Oil, Gas Acquisitions
|
Monday, February 17, 2020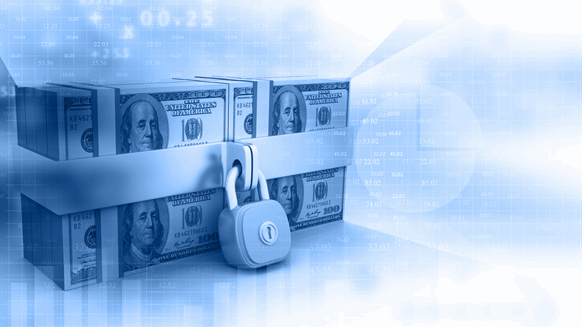 M&A activity in oil and gas has almost ground to a halt after a flurry of deals last autumn.
Owing to a collapse of oil prices at the end of 2018, M&A activity in oil and gas has almost ground to a halt after a flurry of deals last autumn. After a decade of funding the expansion of unconventional oil and gas, Wall Street investors have lost patience and want a return on their investment. Andrew Dittmar,
Senior M&A Analyst at Enverus, notes, "investors who funded the shale revolution over the last decade have become vocal in advocating for pay-outs and cutting back on providing new capital. That flowed through to limited M&A and a negative reaction to deals for much of the year."[i]
Why the M&A market has slowed
There are various explanations as to why mergers and acquisition activity has dramatically slowed [ii] but fundamentally they boil down to money. After more than a decade of expansion, investors see a mature industry, with slowing productivity, which should be maximising profits and generating returns rather than pursuing growth. [iii] Wall Street has become less impressed with growing output production figures and more interested in getting a return on investment. This is especially so in an environment in which prices have fallen. For example, natural gas prices fell by 50 percent in 2019 compared to 2018, with little prospect in the near term for any price improvement. In fact, this has led some companies to close natural gas wells, whilst others have paid pipeline operators to take their gas.[iv] Likewise, the collapse in the oil price to between $50 and $60 a barrel with no prospect of serious uplift means there is more focus on restraining spending, maximizing profits and generating returns.
As a result, Wall Street banks have tightened the financial screws when lending to E&P companies, whether it is for new operating capital, boosting output or even mergers and acquisitions.
Impact of a change in financial climate
The change in investor sentiment is perceptible in industry spending, industry bankruptcies and mixed results of recent mergers and acquisitions. For example, Dallas-based oil company Pioneer Natural Resources, which cut back its capital spending by more than 10 percent and plans to cut its 500 person workforce by at least 125 people [v] is not alone.
Haynes and Boone recently released its Energy Bankruptcy Report which shows that number of oilpatch bankruptcies increasing from 24 in 2017, to 28 in 2018 and rising to 42 in 2019.[vi]
Moreover, the few companies that have engaged in oil patch M&A have experienced big drops in their share prices. Encana Corp's share price halved from 44 Canadian Dollars (CD) in February 2019 to just 22 CD at the start of February 2020, whilst Chesapeake Energy Corp.'s share price fell by around 20 percent from USD$ 2.60 to USD$ 0.56 in the same period. More starkly, Occidental Petroleum Corp., which acquired Anadarko, saw its share price fall by a third from USD$ 66 to just USD$ 44 in the same period.
Also, many oil patch companies' boards are involved in disputes over merger and acquisition strategic policy with proactive share investors. Most notably, Carl Icahn has been an outspoken critic of Occidental and it's Chief Executive Officer Vicki Hollub over its $37 billion takeover of Anadarko Petroleum Corp. which was completed in August. Carl Icahn has attacked the lack of a shareholder vote and the pricey $10 billion financing Occidental obtained from Warren Buffett to get the deal done.[vii] Carl Icahn has made attempts to replace board members,[viii] cut spending by 40 percent and accelerate asset sales in order to pay down debt and protect its dividend.[ix]
Meanwhile, similar investor disagreements with oilpatch boards have led to the sacking of the CEO and most of the board at Pittsburgh natural gas producer EQT Corp. Activist investors claimed that the company had lost financial efficiency after buying rival Rice Energy in 2017 for $6.7 billion.[x]
Lastly, the recent China America trade dispute and the Coronavirus outbreak are having a negative impact on global prices and demand for oil. [xi]
[i] https://www.prnewswire.com/news-releases/us-oil--gas-ma-poised-for-recovery-after-challenging-2019-300980597.html
[ii] https://www.bizjournals.com/denver/news/2019/08/02/oil-and-gas-mergers-slow-down.html
[iii] https://www.forbes.com/sites/daneberhart/2019/11/01/the-great-shale-slowdown-has-arrived/#56f1c2533755
1
2
View Full Article
Generated by readers, the comments included herein do not reflect the views and opinions of Rigzone. All comments are subject to editorial review. Off-topic, inappropriate or insulting comments will be removed.