Investigation Underway for Offshore Fatality
|
Wednesday, December 06, 2017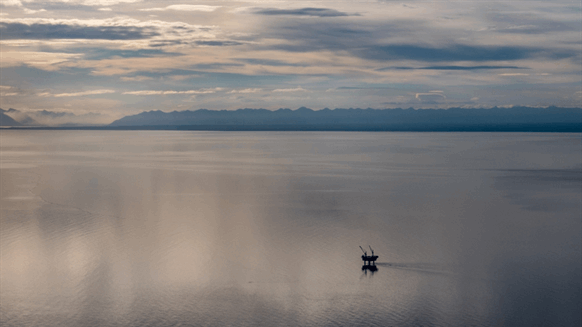 The BSEE and US Coast Guard are conducting an investigation into a fatality in the Gulf of Mexico.
Offshore oil and gas operator Petrobras America Inc. reported a fatality onboard the Petrobras 10,000 drillship, owned by Transocean Ltd., and the Bureau of Safety and Environmental Enforcement (BSEE) and U.S. Coast Guard are conducting an investigation into the incident, according to release by BSEE.
The fatality happened about 4:45 a.m. Dec. 2 in an area of the U.S. Gulf of Mexico known as Walker Ridge 469. The deceased individual worked for Spencer Ogden Ltd. and was a floorhand involved in pipe handling operations at the time of the incident.
In a safety alert issued by BSEE, it stated the worker on the rig floor "positioned between a stanchion, on the port side of the rig floor with his back to the retracting skate, when it moved causing the 'loading platform' of the skate to pin him against the stanchion."
No other personnel were harmed and there was no pollution as a result of the incident.
Inspectors have begun conducting a thorough investigation into the cause of the fatality.
Generated by readers, the comments included herein do not reflect the views and opinions of Rigzone. All comments are subject to editorial review. Off-topic, inappropriate or insulting comments will be removed.