Ineos Deemed a Relatively Unexpected Buyer of Chesapeake Assets
|
Thursday, February 23, 2023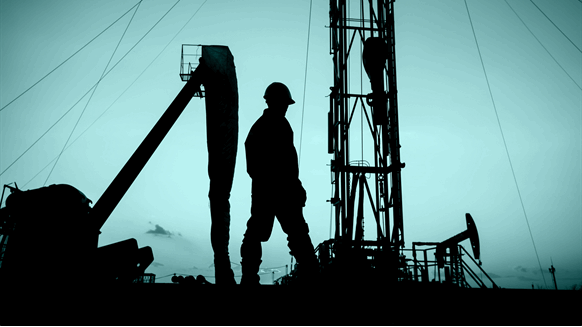 'For Ineos, the deal marks their entry into the U.S. upstream business as part of a suite of global energy solutions'.
In a statement sent to Rigzone, Enverus Intelligence Research Director Andrew Dittmar described Ineos as a "relatively unexpected purchaser" of Chesapeake's Eagle Ford assets, "given their lack of a U.S. E&P business".
"For Ineos, the deal marks their entry into the U.S. upstream business as part of a suite of global energy solutions," Dittmar said in the statement.
"The entry of a global firm like Ineos highlights the continued attractiveness of U.S. shale assets in the global supply picture as providing a reliable source of production in a politically stable country," he added.
Dittmar stated that Ineos "will have a learning curve to master as it takes on these new assets" and said the company "will likely be assisted by Chesapeake as they get up to speed".
The Enverus Intelligence Research Director also noted that, "in a shifting global supply picture and with margin high on hydrocarbons, it wouldn't be surprising to see other European companies consider U.S. assets for acquisitions even as they gear up for the energy transition".
Sales Price
In the statement, Dittmar outlined that the sales price of the deal "looks like a best-case scenario for Chesapeake given the current market for tier 2 Eagle Ford assets".
"It is also a substantial improvement on the valuation that Chesapeake received for its Brazos Valley assets," he added.
"The addition of Ineos … potentially garnered a higher price for the assets than what otherwise might have been received from the usual mix of private equity-backed E&Ps likely to target an asset of this type," Dittmar continued.
March to Pure Gas
Dittmar highlighted in the statement that Chesapeake is "continuing its march towards being a pure gas play" and pointed out that the sale leaves only a smaller position in the far west of the Eagle Ford in Chesapeake's portfolio.
"With just one small package remaining in the Eagle Ford, Chesapeake is likely to become more selective on its sales price and potentially hold out for a higher offer especially as the asset has promising inventory in the Austin Chalk," Dittmar said.
"Freeing itself of the legacy oil-focused assets allows Chesapeake to focus on its core gas plays in Appalachia and the Haynesville. The company will almost certainly look at M&A opportunities in those regions but getting a deal in place may be challenging given volatility in the gas market and a wide bid/ask spread between buyers and sellers," he added.
"If the pricing isn't favorable on M&A, or the company sees a better value proposition in its own stock, the proceeds are likely to be used for buybacks," Dittmar went on to state.
Earlier this week, Ineos Energy announced that it is entering U.S. oil and gas production for the first time with the acquisition of a portion of Chesapeake Energy's oil and gas assets in the Eagle Ford shale for $1.4 billion. Ineos described the deal as "major" in a company statement.
To contact the author, email andreas.exarheas@rigzone.com
Generated by readers, the comments included herein do not reflect the views and opinions of Rigzone. All comments are subject to editorial review. Off-topic, inappropriate or insulting comments will be removed.