Industry-Threatening Colorado Bill Signed into Law
|
Wednesday, April 17, 2019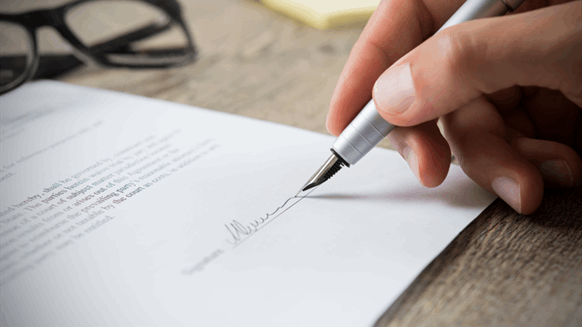 Colorado Governor Jared Polis has signed Senate Bill 181 into law.
Colorado Governor Jared Polis has signed Senate Bill 181 into law.
In a statement posted on social media site Twitter, Polis said he was "proud" to stand alongside bipartisan elected officials, environmental organizations and the oil and gas industry to sign the bill.
Today, we take a step to ensure the health & safety of our communities & give local communities a meaningful voice in the activities in their neighborhoods. I am proud to stand alongside bipartisan elected officials, environmental orgs, and O&G industry to sign #SB181 #copolitics pic.twitter.com/BwHckXJKDx

— Jared Polis (@GovofCO) 16 April 2019
Commenting on the development, Colorado Petroleum Council (CPC) Spokesman Ben Marter said, "Governor Polis' signature makes Senate Bill 181 law, which fundamentally alters the natural gas and oil industry's future in the State of Colorado".
"From the introduction of the measure early last month, our industry vigorously opposed the policy and the process. Senate Bill 181 remains a threat to one of the foundations of Colorado's economy," he added.
"We are appreciative that legislative leaders heard our concerns and worked with us to begin to address them. Colorado's energy future is too important to be wielded as a partisan weapon, and all Coloradans deserve to know the consequences of this bill, both intended and unintended," Marter continued.
The CPC representative said that while Senate Bill 181 remains "deeply flawed", Governor Polis and state officials have pledged to work with industry to create "a reasonable regulatory framework that works for all Coloradans".
In an organization statement posted on its website last month, the American Petroleum Institute said Senate Bill 181 would "at the very least hinder, if not prohibit" energy development in Colorado, "directly threatening hundreds of thousands of jobs, billions of dollars of state revenue and hundreds of millions in education funding".
For more information on Senate Bill 181, please click here.
Generated by readers, the comments included herein do not reflect the views and opinions of Rigzone. All comments are subject to editorial review. Off-topic, inappropriate or insulting comments will be removed.