Industry Body Outlines Mood of UKCS Oil, Gas Sector
|
Tuesday, August 28, 2018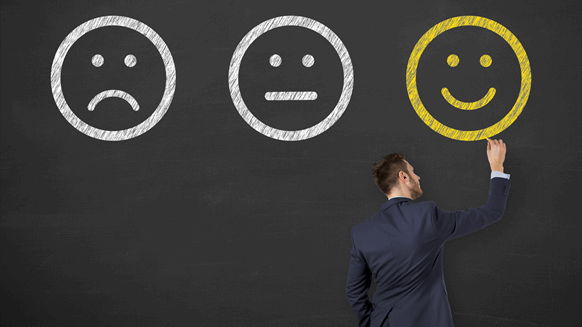 Oil & Gas UK talks about the mood of the UK Continental Shelf oil and gas sector.
There is a mood of cautious optimism in the UK Continental Shelf (UKCS) oil and gas sector, according to Mike Tholen, head of upstream policy at industry body Oil & Gas UK.
"Over the past few months we have seen investment gradually returning to the UKCS after a period of low activity," Tholen told Rigzone.
"This year we expect to see between 12 and 16 greenfield or major brownfield projects coming up for sanction. These could lead to around GBP 5 billion [$6.4 billion] of investment coming into the basin. That's encouraging after three years of very few new oil and gas fields being sanctioned for development," Tholen added.
The Oil & Gas UK representative said investors are beginning to see how effective the industry was in responding to the downturn, "emerging from it leaner, fitter and more globally competitive."
"The UKCS offers smart investors good commercial opportunities on the back of the huge efficiency improvements of recent years, greatly helped by a more competitive fiscal regime," Tholen said.
Tholen did, however, outline challenges ahead.
"The reserves of proposed UKCS projects represent less than one year of production. If we're going to realize the full potential of the basin, exploration and drilling activity will have to increase from its current record all-time low," he stated.
"It's essential to find ways to attract fresh investment year on year to increase recovery from existing assets and ensure potential development opportunities progress to sanction to avoid a rapid decline in UKCS production post 2020," Tholen added.
Wood Mackenzie research analyst Kevin Swann said the research and consultancy company was also "cautiously optimistic about the near-term future of the UK."
"The worst of the downturn appears to be over and growth is once again on the agenda. On the development side, some key projects are set to start production within the next 12 months," he said.
"BP's Clair Ridge field and Total's Culzean field will add more than 190,000 barrels of oil equivalent per day between them by the time they reach peak production in 2021, almost 12 percent of total UK oil and gas production," he added.
Swann said the number of projects being sanctioned this year is also encouraging.
"The UK's changing corporate landscape is providing fresh ideas. A wave of private equity-backed companies and smaller UK-focused players have entered the UK sector and are promising to do things differently when compared to the old guard," he stated.
"This is balanced by the majors continuing to rationalize their portfolios, but lean operating models and more focus on the older UK assets should unlock additional barrels that would otherwise have been left in the ground," he added.
1
2
View Full Article
Generated by readers, the comments included herein do not reflect the views and opinions of Rigzone. All comments are subject to editorial review. Off-topic, inappropriate or insulting comments will be removed.