Indigenous Owners Welcome Delay Order For Barossa Pipeline
|
Wednesday, January 25, 2023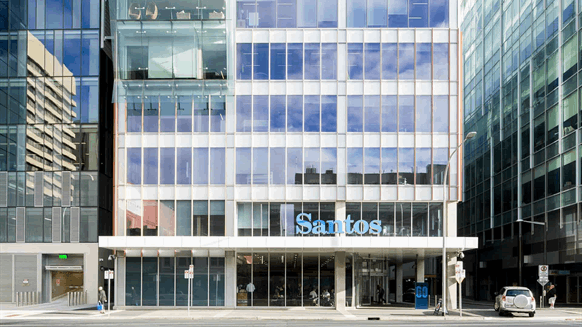 Indigenous owners have welcomed the order to delay Santos' construction of the proposed Barossa Gas Export Pipeline.
Tiwi Traditional Owners, the Environmental Defenders Office, and Environment Centre NT have welcomed a decision by the Australian offshore oil and gas regulator after it ordered Santos to delay construction of the proposed Barossa Gas Export Pipeline
In a general direction to Santos issued earlier this month, the regulator – NOPSEMA – confirmed it conducted 'short notice' inspections of Santos facilities on December 21 and 22, 2022, where it learned that Santos was planning to begin building a pipeline to the Barossa gas field at the end of January 2023.
NOPSEMA identified that Santos was required to obtain more information about the environmental risks of pipeline construction to submerged cultural heritage, which impacts were not identified in its environmental approval covering the pipeline. NOPSEMA confirmed that Santos 'gave an undertaking not to commence pipeline construction' until this process was completed.
NOPSEMA determined that the direction was required to ensure that any risks to underwater cultural heritage to which people may have spiritual and cultural connections in accordance with Indigenous tradition were appropriately identified and mitigated.
This is another blow to Santos and the Barossa gas project, which had approvals to drill the Barossa gas field overturned by the Federal Court in September last year following a successful legal challenge from Tiwi Island Traditional Owner Dennis Tippaklippa, who argued that Santos failed to consult him and his clan about the drilling as required by the law.
"I feel relieved, grateful, and happy that NOPSEMA have listened to us. It makes me feel safe, that my home and environment are safe. We are Sea People, and this gives me a sense of relief because it means that our ancestral spiritual and cultural connection to underwater spiritual heritage will be preserved for all Tiwi people, for now and in the future."
"It is my birthright and responsibility as a traditional owner of the Tiwi Islands to protect the spirit of our sea country. It is vital that we have time to map out our underwater spiritual heritage. Tiwi people must lead this process because we are the experts of our cultural heritage," Therese Wokay Bourke, Malawu Traditional Owner, said.
"We welcome NOPSEMA's decision because it recognizes this pipeline poses significant risks to Tiwi cultural and spiritual heritage, and because it requires Santos to comprehensively assess those risks. We will continue to work closely with our Tiwi clients to ensure their rights are upheld and their cultural heritage, in all its forms, is preserved for current and future generations," Environmental Defenders Office Special Counsel Alina Leikin added.
"Santos' Barossa Project has again been brought to a shuddering halt. While Santos tries to assure shareholders that the project is on track, there is no doubt that this process will blow out Santos' timetable. Shareholders and investors should be asking whether this project will ever reach the finish line," Kirsty Howey, Executive Director of Environment Centre NT, concluded.
To contact the author, email bojan.lepic@rigzone.com
Generated by readers, the comments included herein do not reflect the views and opinions of Rigzone. All comments are subject to editorial review. Off-topic, inappropriate or insulting comments will be removed.