Independents Dominate US Energy Markets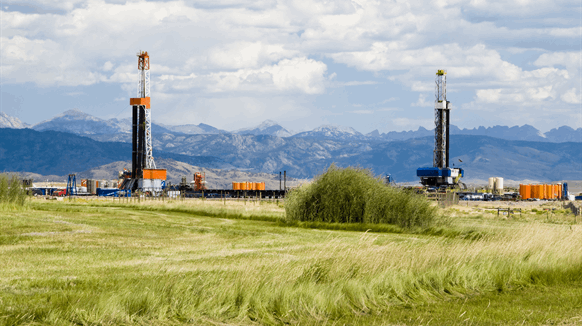 A new IPAA-funded study projects a growing economic impact from US independents.
Independent oil and gas companies dominate U.S. energy markets, contributing 83 percent of the country's oil output and 90 percent of domestic natural gas and natural gas liquids (NGL) production.
Those are two findings in a new Independent Petroleum Association of America (IPAA)-funded study performed by IHS Markit. The report, "The Economic Contribution of Independent Operators in the United States," also concludes that independents drill 91 percent of the country's oil and gas wells.
"Independents continue to play a major role in America's natural gas and oil industry," IPAA President and CEO Barry Russell said in a written statement emailed to Rigzone. "Their entrepreneurial spirit and willingness to take on risk spawns innovation – like opening up shale plays – while creating jobs and contributing to U.S. gross domestic product (GDP)."
In terms of economic impact, the IPAA report concludes that independents accounted for up to $573 billion in 2018 – or 2.8 percent of U.S. GDP. The study also anticipates that independents' economic contribution will hit $823 billion by 2025, translating into three percent of GDP. Other findings include:
U.S. independents operate in 32 states and the Gulf of Mexico.
Their activities supported 4.5 million U.S. jobs last year.
Capital investment by independents should grow by 87 percent during the period from 2016 to 2025.
The study's findings stem from an analysis of more than 2,200 companies as well as the direct, indirect and induced jobs created by the upstream activities of independents, which typically lack the midstream and refining operations found in their larger "major" or "international" peers. The report also reflects IHS Markit's analysis of drilling and operations for 2016 through 2018 and forecasts for 2020 and 2025, IPAA stated.
"With these companies making up 90 percent of U.S. natural gas activity, their production is a critical component in supporting regional and local economies, maintaining strong national security and the effort to tackle global climate change with improved technology and efficiency," said Russell.
Generated by readers, the comments included herein do not reflect the views and opinions of Rigzone. All comments are subject to editorial review. Off-topic, inappropriate or insulting comments will be removed.