Imperial Posts $920MM Profit for First Quarter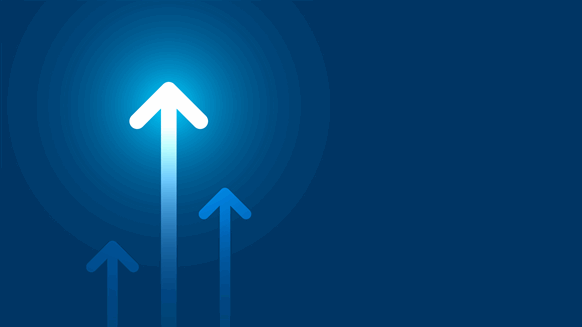 Imperial Oil Ltd. reported Friday $920 million (CAD 1.248 billion) in net income for the first quarter.
Image by Suppachok Nuthep via iStock
Imperial Oil Ltd. reported Friday $920 million (CAD 1.248 billion) in net income for the first quarter, up $50 million (CAD 75 million) from the corresponding 2022 period on higher production.
Record output at the Canadian company's Kearl oil sands facility pushed production to 413,000 gross oil-equivalent barrels per day (bpd) on average, from 380,000 gross oil-equivalent bpd in the first three months of 2022. The project in Alberta province achieved its highest first-quarter gross production yet having averaged 259,000 bpd.
"At Cold Lake, strong production performance continued with quarterly gross production averaging 141,000 barrels per day, marking the sixth consecutive quarter at or above 140,000 barrels per day. At Syncrude, quarterly production averaged 76,000 gross barrels per day (bpd), including commencement of the planned coker turnaround in late March", Imperial said.
Petroleum sales rose to 455,000 bpd in January-March 2023 from 447,000 bpd in the corresponding year-ago quarter as refining throughput increased to 417,000bpd from 399,000 bpd.
Besides higher output, favorable foreign exchange boosted profit, the Calgary city-headquartered company said.
Imperial's bottom-line outcome was consistent with that of oil majors in the year's opening quarter, with the likes of Chevron Corp. ($6.574 billion), ExxonMobil Corp. ($11.43 billion) and TotalEnergies ($5.6 billion) seeing earnings shoot up despite lower commodity prices.
Imperial had a realization of $75.98 a barrel in West Texas Intermediate (WTI) price from $ 95.01 year on year and $51.42 per barrel in Western Canada Select (WCS) price from $80.46.
"During the first quarter of 2023, the price of crude oil decreased as the global oil market saw higher inventory levels", it said. "The increase in inventory levels was followed by announcements early in the second quarter of decreased production in certain key oil-producing countries".
Eight countries in the Organization of Petroleum Exporting Countries Plus (OPEC+) said April 2 they will voluntarily trim output on top of a group rollback agreed on last year. The separate announcements by OPEC members Algeria, Iraq, Kuwait, Saudi and the United Arab Emirates and OPEC allies Kazakhstan, Oman and Russia mean a combined production cut of 1.649 million bpd from May to December. OPEC+ has already set a collective output curb of two million bpd effective November 2022 to December 2023.
"In addition, the Canadian WTI/WCS spread continued to widen in January and February before beginning to recover in March", Imperial said.
It paid $266 million in shareholder dividends in the 2023 opening quarter. Investors get 50 cents per share in the April-May 2023 payout, according to Friday's earnings report, up about 14 percent against the prior three months.
"Imperial's strong financial results in the first quarter were underpinned by sustained high utilization rates across our refining network, as well as record first quarter production at Kearl that was supported by enhanced winter operating procedures", chair, president and chief executive Brad Corson commented in the performance release.
In new projects, Imperial said it has enabled rail transport of diesel from its facility in Nova Scotia province's Dartmouth town and started up a third boiler fuel gas unit in Kearl. Also, a proposed carbon capture and storage network of climate initiative Pathways Alliance, a group of oil sands operators of which it is part, has entered the design stage, Imperial said.
To contact the author, email jov.onsat@rigzone.com
What do you think? We'd love to hear from you, join the conversation on the Rigzone Energy Network.

The Rigzone Energy Network is a new social experience created for you and all energy professionals to Speak Up about our industry, share knowledge, connect with peers and industry insiders and engage in a professional community that will empower your career in energy.