IEA Cuts Oil Demand Growth Forecast Again
by Andreas Exarheas
|
Rigzone Staff
|
Friday, June 14, 2019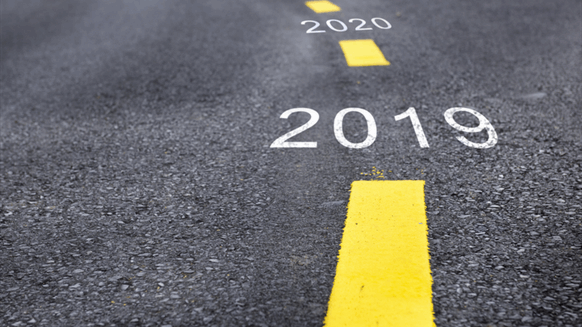 The International Energy Agency now sees global oil demand growth at 1.2 million barrels per day in 2019.
The International Energy Agency (IEA) now sees global oil demand growth at 1.2 million barrels per day (MMbpd) in 2019, according to its latest oil market report.
The figure marks the second consecutive cut to the organization's oil demand growth forecast, following a decrease from 1.4MMbpd to 1.3MMbpd in May. Last month's alteration was the first change to the IEA's 2019 demand outlook for several months.
"The consequences for oil demand are becoming apparent," the IEA said in a statement posted on its website on Friday.
"In 1Q19, growth was only 0.3MMbpd versus a very strong 1Q18, the lowest for any quarter since 4Q11. The main weakness was in OECD countries where demand fell by a significant 0.6MMbpd, spread across all regions," the statement added.
"There were various factors; a warm winter in Japan, a slowdown in the petrochemicals industry in Europe, and tepid gasoline and diesel demand in the United States, with the worsening trade outlook a common theme across all regions," the statement continued.
Looking at next year, the IEA revealed that global oil demand growth could recover to 1.4MMbpd.
"The OECD sees global GDP growth rebounding to 3.4 percent in 2020, assuming that trade disputes are resolved and confidence rebuilds," the IEA stated.
"This suggests that global oil demand growth will have scope to recover from 1.2MMbpd in 2019 to 1.4 MMbpd in 2020," the IEA added.
Earlier this week, the U.S. Energy Information Administration (EIA) lowered its Brent spot price forecast for 2019 on rising uncertainty about global oil demand growth.
Back in January, Rystad Energy's long-term outlook forecasted that oil demand would grow steadily in the 2020s and peak in the late 2030s.
Generated by readers, the comments included herein do not reflect the views and opinions of Rigzone. All comments are subject to editorial review. Off-topic, inappropriate or insulting comments will be removed.
MORE FROM THIS AUTHOR
Andreas Exarheas
Editor | Rigzone