ICR Bags Seven-Figure Deal for Adnoc Oil and Gas Fields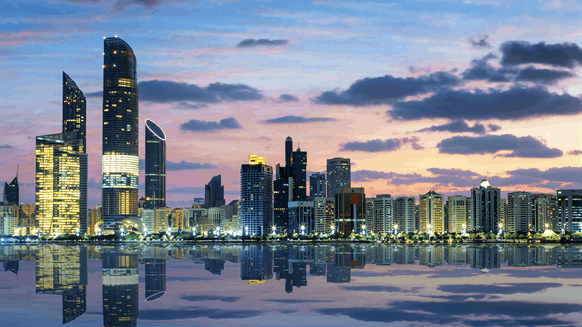 ICR Integrity has announced the award of a seven-figure contract with Adnoc Offshore.
Image by vwalakte via iStock
Global provider of specialist repair, inspection, and integrity solutions ICR Integrity has announced the award of a seven-figure contract with Adnoc Offshore, the largest offshore oil and gas producer in the UAE.
Abu Dhabi-based ICR and its partner Advanced Petro Services (APS) will deliver the five-year composite repair project for all Adnoc Offshore assets by providing its Technowrap composite repair solution.
ICR and APS have over 40 years of combined experience in the provision of composite repairs. The Abu Dhabi-based team will support Adnoc Offshore across its 14 fields, including four artificial islands, providing cost-effective rehabilitation to pressure systems, ICR noted.
"We are delighted to announce this significant award from Adnoc Offshore with our UAE partner APS," Ewan Robertson, Global Composite Repair Director at ICR, said.
"Our Technowrap product range offers valuable time and cost savings to our clients, with minimal disruption to operations and a reduction in emissions of 66% compared to traditional replacement methods. Our global team and our partners are committed to providing local expertise to our clients and pride ourselves on aligning our sustainability goals with the industry, with a focus on safety, efficiency, and reliability," he added.
"By offering solutions and innovations that meet industry needs around the energy transition our business operations will continue to help the oil and gas sector meet its ESG targets. We look forward to a successful partnership with Adnoc Offshore as we work with them over the next five years," Robertson continued.
ICR has over 30 years of experience in providing innovative solutions for the oil and gas, renewables, power, defense, and telecoms sectors. Recently the company launched INSONO, a composite NDT inspection technology that it says validates the condition and integrity of composite repairs, reducing carbon emissions, extending asset life, and increasing confidence in the asset's performance.
Headquartered in Aberdeen, ICR operates in global locations with operational bases in the UK, Norway, Abu Dhabi, USA, and Australia as well as an extensive partner network extending its global reach.
To contact the author, email andreson.n.paul@gmail.com