HR's Role in the Oil and Gas Digital Transformation
by Valerie Jones
|
Rigzone Staff
|
Tuesday, December 18, 2018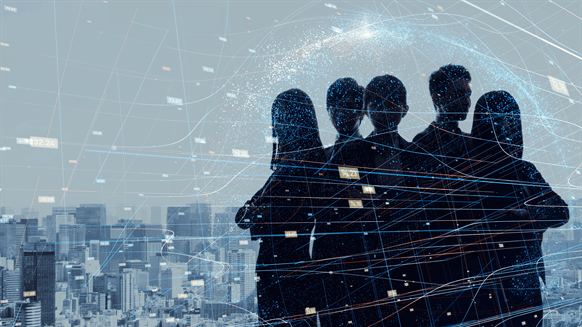 A new survey by KPMG finds that some oil and gas HR executives are still a bit hesitant to transform their workforces to keep up with the industry's digital transformation.
Where does the role of HR fall during the oil and gas industry's digital transformation?
According to KPMG's global 2019 Future of HR Survey, 77 percent of oil and gas HR executives recognize the need for the workforce to be transformed, but less than half are very confident in HR's ability to do so.
KPMG identified two types of HR executives – those already responding to the disruption in their workplace and those who are playing 'the waiting game' to see what others are doing.
Driving the industry's digital transformation is artificial intelligence (AI) and machine learning (ML) and 95 percent of those surveyed agree these technologies will drive significant value. Still, just 54 percent have started to implement them.
"Although it may not be happening quite so quickly with oil and gas as in other industries, disruption is already underway. HR executives in oil and gas don't have the luxury to sit back and wait to respond," said Robert Bolton of the Global People and Change Centre of Excellence for KPMG in the UK. "They need to begin systematically planning what the workforce of the future needs to be and shape their strategies to create that workforce."
Skills Transformation
With AI in place in oil and gas companies, HR leaders will have to change how they organize workplace roles and tasks. Company productivity depends on it, KPMG noted.
Whether some tasks will become automated or require humans and machines to work together, it will require a period of transition for workers. This means investments must be made to reskill the workforce.
The survey identified the largest barriers to scaling the transformation as capability (54 percent), capacity (38 percent) and maturity of relevant technologies (35 percent).
But HR is the best suited to embrace the real benefits from AI due to its ability to respond to all the people implications from AI's company-wide deployment.
KPMG believes HR executives should step up to the plate, create a plan and implement it to steer the organization through the future of work implications brought about by these new technologies.
Generated by readers, the comments included herein do not reflect the views and opinions of Rigzone. All comments are subject to editorial review. Off-topic, inappropriate or insulting comments will be removed.