How to Reuse and Recycle More Produced Water in Texas
|
Monday, September 16, 2019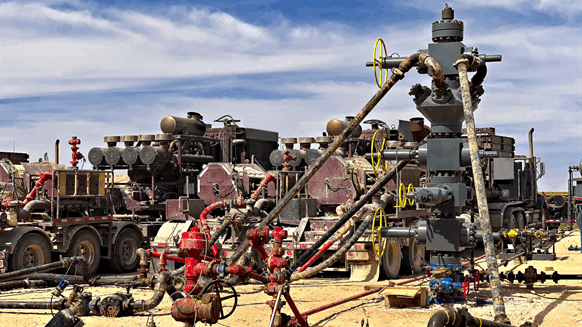 Texas has been a forerunner in produced water management, but more needs to be done, a white paper's authors contend.
The Texas Alliance of Energy Producers contends the Lone Star State needs to improve its produced water management, and the organization on Monday laid out a blueprint for increasing water recycling and reuse opportunities.
"The same ingenuity and hard work that created the shale revolution is taking Texas' water reuse and recycling to new heights," according to the alliance's John Tintera. "With help from our state and federal legislators and regulators, the industry will further embrace produced water recycling and reuse, resulting in positive impacts to our economy, the environment and national security."
Tintera, Blythe Lyons and Kylie Wright recently coauthored a Texas Alliance of Energy Producers white paper that discusses produced water management trends, policies, impediments and examples. They point out that Texas must balance the need to source large amounts of water for fracturing operations in water-stressed areas with managing millions of gallons of produced water from onshore unconventional operations.
The authors of the report – Sustainable Produced Water Policy, Regulatory Framework, and Management in the Texas Oil and Gas Industry: 2019 and Beyond – observe that others have projected the state's annual produced water volumes will grow nearly 80 percent during the period 2017 to 2023: from more than 8.5 billion barrels to more than 15 billion barrels. To put the figures into context, however, they note that Texas' entire mining/oil and gas sector still accounts for less than one percent of all water used in the state each year.
Some of the white paper's findings include:
Midstream water management – and produced water recycling and reuse – will likely get a boost from factors such as rising freshwater and trucking costs, falling treatment costs and the inability of injection capacity to keep pace with production.
Despite advances in recycling and reuse technologies, there is no "silver bullet technology" that will replace the need to maintain disposal capacity.
Texas has been a forerunner in the United States in terms of taking legislative and regulatory actions to promote water reuse and recycling, but much work remains – including at the federal level.
The authors also outline 10 recommendations to promote greater adoption of water reuse and recycling in Texas. The steps are listed in the report's executive summary as well as the full 47-page white paper.
Generated by readers, the comments included herein do not reflect the views and opinions of Rigzone. All comments are subject to editorial review. Off-topic, inappropriate or insulting comments will be removed.