How to Prepare for an Interview as a Drilling Consultant
by Rigzone Staff
|
Friday, October 20, 2017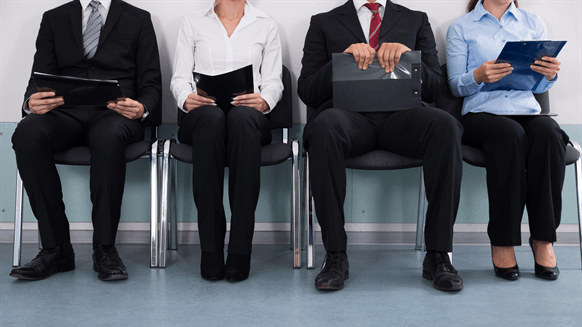 From technical questions to soft skills, Rigzone shares tips on what drilling consultant job candidates can expect during their interview.
Once you've successfully passed the resume test, the only thing remaining between you and your dream job is the job interview.
When interviewing for a job as a drilling consultant, be prepared to answer a wide range of questions. And depending on the company, you may be asked to interview more than once. This could be via phone, Skype or in-person, for example. And keep in mind the interview process may take a bit longer – several months isn't unusual.
While it's impossible to pinpoint the exact questions you'll be asked in your interview, you can prepare for the types of questions you're likely to be asked.
According to Rory Ferguson, CEO of Petroplan, aspiring drilling consultants will likely be asked specific technical questions related to well design casing, well control and Health, Safety and the Environment (HSE) elements. In addition, job candidates well be questioned about their knowledge of IT packages – such as WellPlan, Stresstech, WELLCAT Casing Design Software (Halliburton).
Job candidates will need to exhibit some soft skills, which will vary depending on the company, said Ferguson, but all employers will look for someone with a good personality.
Ferguson said job candidates shouldn't be expected to bring any kind of tools to the interview, but when it comes to being required to perform any job-related functions during the interview, he said companies in the Middle East may ask candidates for calculations and well control examples.
Rigzone scoured through numerous drilling consultant candidate reviews online and found that many job-seekers were asked questions about their background, skill level and experience. Some were asked specific question related to the types of rigs they've worked on, the type of shale they've worked with, the type of equipment they've used and what certifications they have.
According to Ferguson, job candidates should also come prepared with questions for the person conducting the interview.
"Query the details of the project and responsibilities, but avoid asking too much about salary and benefits in the early engagement," he said. "Package negotiations are expected in the later stages of the interview process."
Generated by readers, the comments included herein do not reflect the views and opinions of Rigzone. All comments are subject to editorial review. Off-topic, inappropriate or insulting comments will be removed.