How to Move up the Ladder in Oil, Gas
by Andreas Exarheas
|
Rigzone Staff
|
Thursday, February 15, 2018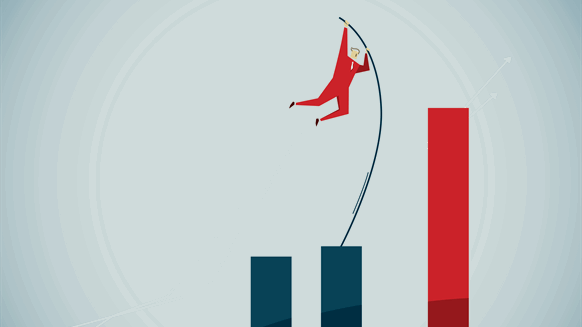 Rigzone readers outline the best way to move up the ladder in the oil and gas world.
If you want to move up the ladder in the oil and gas industry the best thing you can do is network, according to a recent Rigzone poll on social media site Twitter.
What advice would you give to someone wanting to move up the ladder in the oil and gas world?

— Rigzone (@Rigzone) 2 February 2018
Thirty-five percent of the 1,307 respondents that took part in our latest survey advised those looking to progress their careers in the sector to network. Thirty-one percent stated that 'doing more than you're asked' would see you climb positions in the industry more effectively and 23 percent suggested that being cheerful would open more doors.
The remaining participants (11 percent) thought none of the options above were the most effective way to advance a career in the oil and gas sector. Among those that selected 'other' in the poll, some offered useful advice to those looking to develop their livelihoods.
Self-proclaimed explorationist, seismic interpretation specialist and development geophysicist José Juan Griso, for example, advised people to be too good to ignore.
Be so good they can´t ignore you! In other words: Never stop learning and enhancing your skills.

— José Juan Griso (@JJGriso) 2 February 2018
Giving his take on the matter, Huw Rothwell, North America managing director at oil and gas recruitment specialist Petroplan, suggested that consistency will see workers climb in the industry.
"Good employees are the people that show up day in, day out, on time [and] deliver their job," Rothwell told Rigzone.
"You get some employees that can be real high achievers one minute and then massive underachievers the next. I think any manager wants somebody that shows up, performs day in day out regardless as to what's happening in their own personal life," he added.
Rothwell also advised those looking to progress their careers to take advantage of the digital transformation occurring in the sector.
"The digital transformation of the oilfield is creating massive opportunities for people with strong tech skills. If you want to advance your career within the oil and gas industry, get involved on the tech side," Rothwell stated.
I agree that networking with the right people is important for anyone looking to set their career trajectory on the right path. However, I also believe that a combination of professional interaction, hard work, bright demeanor, consistency and keeping an eye on the digital shift will give workers the best shot at advancing.
I'd also suggest for anyone looking to step up in the oil and gas sector to be flexible. If you're open to moving cities, states or even countries, you could find yourself progressing faster than you'd expect.
Generated by readers, the comments included herein do not reflect the views and opinions of Rigzone. All comments are subject to editorial review. Off-topic, inappropriate or insulting comments will be removed.