How to 'Edgify' Flare Stack Monitoring
by Matthew V. Veazey
|
Rigzone Staff
|
Thursday, November 21, 2019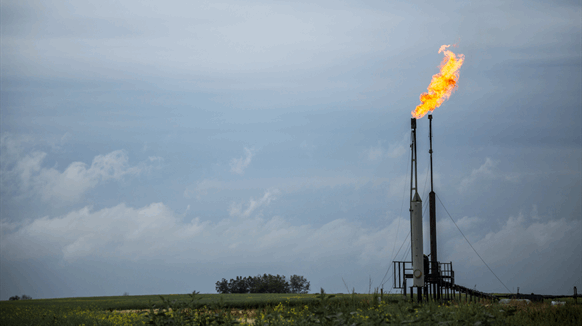 The lack of wireless connectivity at a remote wellsite need not be a barrier to deploying real-time video analytics tech.
Traditionally, the oil and gas industry has relied upon a manual, time-consuming method of monitoring the condition of flare stacks – equipment used to burn off associated natural gas at production sites.
"During this process, an employee is required to monitor flare activity closely to identify issues that may impact the environment or violate pollution regulations," Ramya Ravichandar, vice president of product with the California-based software firm FogHorn, told Rigzone. "Unfortunately, due to a lack of sophisticated monitoring equipment, the industry struggles to quantify the total amount of global gas flaring."
FogHorn contends that real-time video analytics technology can help to eliminate the need for manual monitoring – and improve oil and gas firms' ability to identify and correct safety and environmental threats caused by faulty flare stacks. However, the technology needs a secure and reliable wireless connection – something that is often unavailable at a remote wellsite.
Ravichander, whose firm develops edge computing software, asserts that edge-enabled video analytics overcomes the connectivity gap and will allow oil and gas firms to better monitor their flare stacks. Read on for her perspective.
Rigzone: Why is real-time video analytics superior in the context of production, worker safety and operational efficiency?
Ramya Ravichandar: Real-time analytics eliminate the need for manual monitoring and allows companies to derive insights when data is fresh and the most valuable in time to make a difference. Video is another powerful "sensor" that can be leveraged to improve operations, production and worker safety. Video has the opportunity to capture insights that other sensors and control data don't expose.
Video can help identify and locate production issues, proactively prevent workplace hazards by identifying unsafe conditions or missing personal protective equipment and recognize inefficiencies within operations to prevent product yields or quality from suffering. For example, failing to identify the omission of poisonous and carcinogenic pollutants – like benzene, toluene or xylene – due to errors in the gas flaring process can lead to significant climate pollution as well as serious health effects like blood abnormalities and nervous system problems. Streaming real-time video data allows for such actions to be taken almost immediately by identifying potentially problematic issues in real-time and taking action.
This results in greater operational efficiencies, including cost savings, but more importantly the prevention of environmental devastation and workplace safety catastrophes.
1
2
View Full Article
Generated by readers, the comments included herein do not reflect the views and opinions of Rigzone. All comments are subject to editorial review. Off-topic, inappropriate or insulting comments will be removed.
MORE FROM THIS AUTHOR
Matthew V. Veazey
Senior Editor | Rigzone