How to Become a Drilling Consultant
|
Friday, October 06, 2017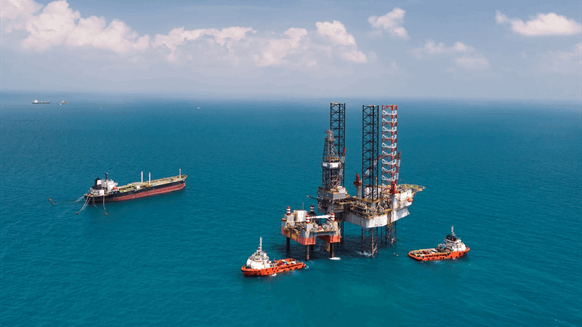 Rigzone gives you the rundown on the education and experience requirements to become a drilling consultant.
Drilling consultants work on a contractual basis and play an integral role in ensuring drilling operations are executed in accordance with the operator's drilling program by coordinating with rig crews to make sure the jobs are done efficiently and safely.
Those who want to become drilling consultants must first meet the experience requirements. Normally, at least 10 years of experience are required, said Petroplan CEO Rory Ferguson.
This is not a role for a recent college graduate.
"It is expected that a drilling consultant will have worked inside a company as a permanent employee," Ferguson told Rigzone. "It is usual that an early career drilling consultant of any type will have experience as an engineer for five years in the job before moving into the role of a drilling consultant/contractor."
Requirements vary, depending on company size.
"Larger organizations will often be less interested in candidates with limited experience," Ferguson told Rigzone. "Generally, the larger the employer the stricter the criteria as to what qualifies an applicant as being a drilling consultant."
The type of project also determines the level of experience.
"Some projects will require more specific job experience, particularly deepwater or high pressure temperature projects," he said. "This is generally because these projects are considered more dangerous and more expensive to run a rig."
Aspiring drilling consultants will need at least a bachelor's degree – in petroleum engineering, drilling, geology or mechanical engineering. But these aren't exclusive; some drilling consultants also have degrees in nuclear engineering.
"Engineering-based degrees are preferable. Most employers are now looking for degrees rather than lower-level diplomas which was regarded as an acceptable route a few years ago," Ferguson said.
Offshore drilling consultants, in particular, need to have special safety training, said Ferguson, in IWCF, well controls, medical certificates, HUET, BOSIT, offshore survival and specific projects training. They also need to have updated certifications. Many qualifications expire every two years – these can be expensive and span across a number of levels. Often there are five levels.
So what duties should a drilling consultant expect to perform?
"They should expect to do well design, drilling supervision, drilling operations, contractor management and contract awarding; have experience in supply chain management and have a key understanding of HSE, delivery planning, cost estimations, specifying long-lead items and referring to lessons learned and material selection for the well," he said. "Furthermore, they should expect to provide support for well operations."
There are opportunities to advance and depending on their ambition levels, drilling consultants who work offshore can earn the right to access lucrative contracts, Ferguson said. Some drilling professionals look to a shore-based role as a superintendent. And drilling engineers may move to well design where they can become senior drilling engineers and drilling managers.
Drilling consultants often advance to drilling supervisors.
Generated by readers, the comments included herein do not reflect the views and opinions of Rigzone. All comments are subject to editorial review. Off-topic, inappropriate or insulting comments will be removed.