How to Be Indispensable at An Oil, Gas Company
by Andreas Exarheas
|
Rigzone Staff
|
Friday, June 15, 2018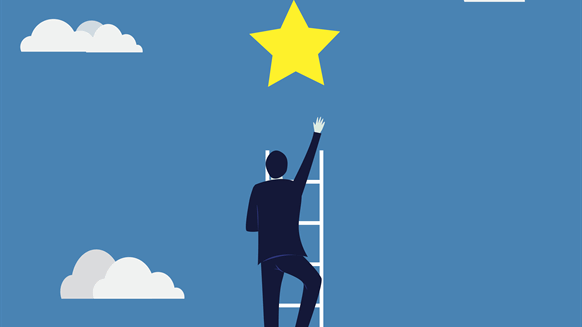 BP, Repsol and Ineos outline how you can become indispensable at your company.
Getting "digital" can help oil and gas professionals become indispensable to their companies, according to Vicki Hyland, BP plc's global head of talent attraction for graduate and experienced hires.
"The digital revolution has given birth to a need for a whole new skillset within the oil and gas industry," Hyland told Rigzone.
"We need to ensure that we find the right people and nurture the right skills to help keep up with the rise of digital," Hyland added.
Maintaining and improving technical expertise, and making all previous work experience count, could also help oil and gas professionals earn the moniker of being indispensable, the BP representative revealed.
"In order to help companies remain at the forefront of cutting edge technology, oil and gas professionals should look to maintain their technical expertise and improve this where possible," Hyland said.
"We hire individuals with all kinds of practical experiences and backgrounds; not necessarily direct experience of our industry. Make sure that, whatever your background and experience, you look to apply it to your work," Hyland added.
For those looking for help to develop the tips listed above, Hyland advised professionals to have a development plan "and commit to it".
"Carve out time to focus on it regularly, in bite size bits if needed, and make development part of your day to day," Hyland said.
"Tailor your personal learning to your style to maximize your chance of maintaining it," Hyland added.
Timo Arokyla, head of HR at Ineos Oil & Gas, agreed that oil and gas workers looking to become indispensable should focus on technical skills.
"Have solid technical skills, whatever your function, and use them fully to support your company's strategy, whatever it is," Arokyla told Rigzone.
The Ineos representative also advised workers wanting to increase their importance to their employers to develop an in-depth understanding of the whole value chain, and communicate effectively with everyone within it, and to learn every day from everyone around them and adapt quickly to changing circumstances.
"By doing these … things, your company has the best possible chance of meeting all stakeholders' expectations; whether governments, communities, shareholders or lenders," Arokyla said.
And how can workers develop these particular skills?
1
2
View Full Article
Generated by readers, the comments included herein do not reflect the views and opinions of Rigzone. All comments are subject to editorial review. Off-topic, inappropriate or insulting comments will be removed.