How to be a Good Manager in Oil, Gas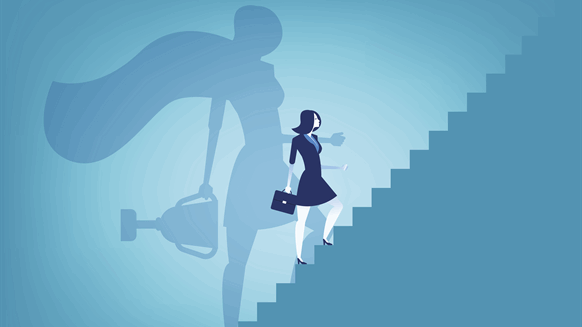 Rigzone talks to several oil and gas experts to find out what makes a good manager in the industry.
If you want to be an effective manager in the oil and gas industry, you must be able to communicate "at all levels" and listen to the views of those you work with, according to Trevor Stapleton, health and safety manager at offshore industry body Oil & Gas UK.
"It's crucial you have a good understanding of what motivates your team, and spending time at the 'coal face' will help you understand and relate to those you manage. It's also good to remember that you don't have a right to people's respect, it must be earned," Stapleton told Rigzone.
It is essential for managers in the oil and gas sector to be able to "recognize risk and prioritize addressing major accident hazard risk."
"You can't be afraid to ask questions. If you're ever faced with a situation that you don't understand, ask for clarification. If you still don't understand, ask again or ask someone else, and never be pushed into making a decision if there are elements of a situation you are not comfortable with," Stapleton added.
Tommy Campbell, a regional officer at UK union Unite, also championed 'listening' as an important trait for oil and gas managers.
"They should listen carefully to the workers they manage, and engage in a meaningful way, and treat workers with due respect," Campbell told Rigzone when asked to provide his top tip on how to be a good manager in the oil and gas sector.
"They can master this by showing good leadership on a day in and day out and year in and year out basis, thus developing and honing good respectful listening skills and thus managing in a positive way by following this through from the worker's meaningful response to the manager's meaningful engagement with them," Campbell said.
Adding his insight, Huw Rothwell, North America managing director at recruitment firm Petroplan, said a good manager in the oil and gas industry should "lead by example and show [their] team [they] are capable and willing to do any of the tasks [they] ask of them."
In addition to this, Rothwell said a good manager should "operate with integrity … have an inclusive management style rather than dictatorial … [and should] keep a little distance from the team."
"It's hard to gain respect and be able to make the tough decisions if they see you as an equal," Rothwell told Rigzone.
When asked to provide his top tip on how to be a good manager in oil and gas, Chris Melillo, energy practice leader at Dallas recruiting firm Kaye Bassman International, said managers in this field should enable their staff to be able to bring forward recommendations and "potentially better practices than already in place."
"A good manager will walk through the motivation for how and why they are approaching an asset in a certain way," Melillo told Rigzone.
"It is then up to the individual staff member to take on his or her own education process by looking at historical data, truly bringing themselves to understand the dollar values incurred with these methodologies and [they] can then also have a more positive attitude towards a diversion from the norm or 'how we've always done it' mentality," Melillo added.
Asked the same question, Hugh Mackay, CEO of Europa Oil & Gas, an exploration and production company focused on Europe, said "don't let people steal your time with petty requests."
When asked how managers in the oil and gas sector could master this tip, Mackay suggested repeating the line "I think you can resolve this yourself."
Generated by readers, the comments included herein do not reflect the views and opinions of Rigzone. All comments are subject to editorial review. Off-topic, inappropriate or insulting comments will be removed.