How Is the US-China Trade War Affecting Oil?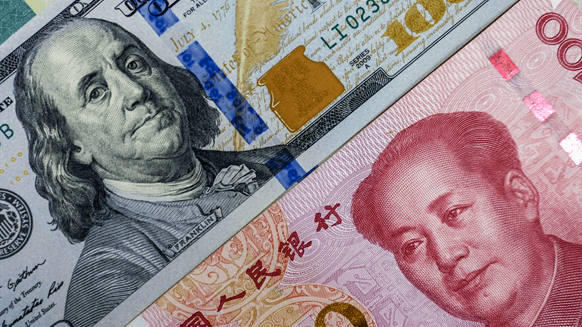 How exactly is the trade war between the United States and China affecting the global oil industry?
The greatest impact of the United States-China trade war on the global oil industry is its effect on oil prices, explains Steve Wood, a managing director at financial services company Moody's.
"The market is concerned that a prolonged dispute will result in slower global economic growth leading to lower demand for oil," Wood told Rigzone.
"This, in turn, has caused oil prices to weaken, which reduces cash flow and earnings for oil producers," he added.
Given the current considerations on the supply side, the oil market should have seen risk premium pushing up oil prices, according to Rystad Energy Senior Analyst Artyom Tchen.
"Instead we haven't seen that over the last month," Tchen said.
"We believe that [the] United States-China trade war and resulting weak economic growth sentiment is among those factors that balance supply risks and cap oil prices," the Rystad Energy representative added.
Already introduced tariffs, excluding the latest U.S. round on $200 billion worth of Chinese goods and Chinese retaliation on $60 billion worth of U.S. goods, have dented oil demand growth this year by around 150,000 to 200,000 bpd, according to Rystad Energy estimates.
"We forecast 2019 demand growth at 1.2 million barrels per day (bpd), as opposed to [a] pre-trade-war forecast of 1.4 million bpd," Tchen stated.
What Would a US-China Trade Deal Mean for Oil?
A deal would certainly help to stabilize things, according to Michael Burns, an oil and gas partner at law firm Ashurst.
"There are obviously other uncertainties and complications … but getting the United States-China conflict resolved would eliminate at least one destabilizing factor," he told Rigzone.
Moody's Wood said a trade deal would remove the overhang of weaker global economic growth from the market. This would provide support to oil prices leading to higher cash flow and earnings for the industry, Wood added.
Rystad Energy's Tchen highlighted that new rounds of tariffs, that could include direct oil-related tariffs, would be avoided with a United States-China trade deal.
"These could result in increased tightness, oil price volatility and [a] wider WTI-Brent differential," Tchen told Rigzone.
The Rystad Energy representative also expressed that a deal would help avoid further demand growth declines caused by the latest $260 billion worth of reciprocal tariffs and provide a sentiment relief to the oil price from the demand side.
1
2
View Full Article
Generated by readers, the comments included herein do not reflect the views and opinions of Rigzone. All comments are subject to editorial review. Off-topic, inappropriate or insulting comments will be removed.