How Industry 4.0 is Reshaping Oil and Gas Recruitment
|
Tuesday, February 19, 2019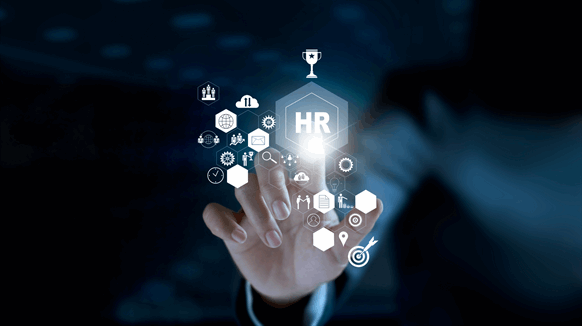 Slowly but surely, the proliferation of IIoT, robotics, augmented and virtual reality are leading to a step change in hiring strategies.
The Industrial Internet of Things (IIoT) and allied efficiency savings that often accompany digitization became enforced priorities for the oil and gas business in the wake of the 2015-16 crude price slump. The resulting supply chain transformation, particularly visible in the U.S., caught everyone's attention.
A mere few years later, wider adoption of 'Industry 4.0', or the fourth industrial revolution, has become commonplace. Look upstream and you'll find BP's geologists analyzing 4D seismic data and giving pointers for reservoir management, or perhaps oilfield service (OFS) company Halliburton's Integrated Asset Management system in full force collecting volumes of site drilling data and feeding it to project managers, leading to a halving of well drilling times.
In midstream operations, ABB's Mobile Leak Detection system and drones offer precision up to "3000 times" higher than legacy systems. Look downstream and you'll find digital twins of the TDC 3000-- Honeywell's decades old plant control system—upping productivity by nearly as much as 10 times over.
As the industry evolves, so does its workforce and not all of it is about software code, says John Rudolph, president of Honeywell Process Solutions, the industrial behemoth's automation arm. "The machines are not replacing human beings, rather human beings—with a different skill-set—are making the oil and gas sector achieve efficiencies via new technology that it has not known before."
Rudolph points to his company's hiring practices. "Honeywell maintains its heritage of being an industrial equipment provider; it's the value creation that is moving to software. Since software is ingrained in so much of what we do, that is reflected in our hiring practices from refinery security to pipeline monitoring."
It's a viewpoint echoed by Jean-Pascal Tricoire, chief executive officer of Schneider Electric. "We are benefitting from the proliferation of digitization in the oil and gas business [and beyond], which sees us move from energy management, a sphere we have been in for over a century, to automation. Our hiring of engineers has multiplied by a factor of three in the last 15 years, and many of the new hires around the world have joined us from the software industry."
Vendors are ultimately mirroring what integrated oil and gas majors are asking for, says Dr. Carole Nakhle, founder and chief executive officer of UK-based energy consultancy Crystol Energy. "Hiring practices associated with Industry 4.0 are perhaps more visible downstream, courtesy methods deployed by vendors."
However, upstream sees digital tools such as seismic imaging already rooted in data analytics and 3D/4D visualization models.
"It is here that the new skill-set has come into its element. Industry 4.0 sees new oil and gas hires integrating data collected from disparate drilling tools, often housed by different OFS vendors contracted by their exploration and production (E&P) paymasters, to analyze the full picture of production and learn real-time lessons from it."
Hence, there may fewer drilling site engineers in future years and but the number of process efficiency experts pouring over data is set to grow exponentially.
Anecdotal and empirical evidence suggests digital ingenuity and process efficiencies are what kept U.S. shale oil and gas players in the game during the industry downturn of 2015-16, much to the astonishment of oil cartel OPEC. It initially tried to up its oil production to price out American competition. Prices slumped, inflicting pain on both sides, but ultimately OPEC failed to land a knockout blow.
Inevitably, the efficiency savings made the competition sit-up and take notice. Having eyed what's afoot in North America, national oil companies are also embracing Industry 4.0. The drive is exemplified by the Abu Dhabi National Oil Company (ADNOC), with its chief executive officer Dr. Sultan Al Jaber who has labelled it 'Oil and Gas 4.0' and announced a gearing up of its workforce to mirror that stance at a recent event.
There's plenty at stake according to research conducted by the Center for Global Enterprise. It claims that digitizing the supply chain can reduce procurement costs for all purchases of goods and services by 20 percent, reduce supply chain process costs by 50 percent, and increase revenue by 10 percent.
Recruiters with a global footprint like Hays and Adecco are reporting subtle shifts in job specifications across the supply chain pointing to a more meaningful embrace of digital, not just word processing skills, ranging from coding specialists to drone operators.
Industry vendors such as ABB and Schneider Electric, as well as oil majors like BP have also set up venture capital funding outfits with reasonable pain thresholds, meaning as soon as any incubated tech-premised industry idea takes off, they can take advantage with new hires to reflect that move.
Ultimately, exploration, production, transportation and storage teams are all seeing profound changes with a digitally savvy workforce, even if the visibility of digital techniques is greater downstream.
According to Dr. Angela Strank, Chief Scientist at BP, the rebooting of sector skillset, or the quest for digitally savvy engineers, geologists and scientists, is bringing about another positive change—that of a gender diverse and younger workforce.
"Industry 4.0 is attracting millennials to science and engineering career pathways, and is improving gender diversity. In exciting times like these, at the graduate level we're hiring on a 50:50 male to female ratio and recognize the value of such an exercise. I believe a diverse workforce is always more innovative. This industry is all about innovation and will be better for it."
Generated by readers, the comments included herein do not reflect the views and opinions of Rigzone. All comments are subject to editorial review. Off-topic, inappropriate or insulting comments will be removed.