How Important is Executive Leadership to Oil, Gas Workers?
by Valerie Jones
|
Rigzone Staff
|
Thursday, September 26, 2019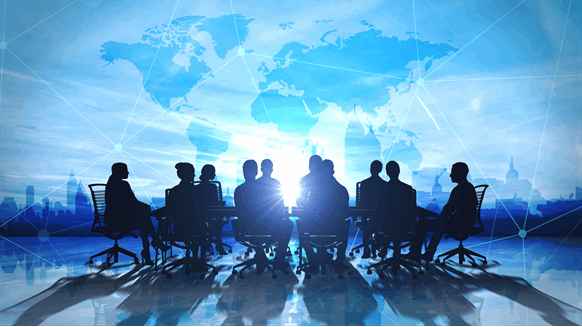 Successful leadership runs far deeper than just the appointment of an experienced chief executive.
There's a saying that a company is only as good as its employees. And while that's true to an extent, it takes the right leadership to encourage those employees to succeed.
Respondents to Rigzone's 2019 Ideal Employer Survey ranked "strong executive leadership" fifth out of 23 attributes they look for in their ideal oil and gas employer. In 2018, it was ranked sixth.
"Successful leadership runs far deeper than merely the appointment of an experienced chief executive," Kevin Davidson, managing director of energy executive search firm Ducatus Partners, told Rigzone. "The correlation between a company's mission and the day-to-day actions, decisions and communication of the executive team intrinsically shape the culture and performance of the broader business."
Amy Chronis, the managing partner for Deloitte's Houston office, said executive leadership is critically important in setting the tone and example for a company's success.
"Teams will often take their cues from senior leaders in a range of situations, so leaders have the ability and responsibility to create a sustainable culture of success," Chronis told Rigzone.
She shared specific ways leaders can set the right tone in their companies:
Have a commitment to transparency and cultural values: If accountability connects how people feel about their work to performance, shared accountability and transparency are how that happens at scale in an organization—and it starts with the leader. Be a leader who you would want to follow. Many of the best leaders are transparent and authentic, which is necessary to connect meaningfully. Also, staying consistent in your communication and actions is crucial. By creating shared commitment, leaders can invite the rest of the organization in, which allows people at all levels to be – and feel – responsible for collective success.
Create an environment of trust and shared values: Connect with your teams often and build trust. Trust is a foundation for commitment, which in turn allows people to feel connected to each other and to their organization. People will feel committed to a strategy because they feel a responsibility to one another.
Plan for the future: It is necessary to plan for the organization's future finances, strategy and security. It ensures organizations meet their goals and stay on course even when challenges arise.
Succession Planning is Long-Term
Part of maintaining a healthy organization is adopting a long-term outlook to develop a strong talent portfolio at the highest level.
"When building a successful leadership team, companies should develop a clear organizational identity in terms of the behaviors and values its executives embody, and ensure these are front and center of the selection process for its inner circle," said Davidson. "These should also carry over to succession planning and developing the next generation of leaders. The capability and availability of both the internal candidate pool and external market must be examined against these attributes in order to inform longer-term planning and success."
1
2
View Full Article
Generated by readers, the comments included herein do not reflect the views and opinions of Rigzone. All comments are subject to editorial review. Off-topic, inappropriate or insulting comments will be removed.
MORE FROM THIS AUTHOR
Valerie Jones
Senior Editor | Rigzone