HOW COOL IS THAT! Young West Texas Plant Manager
by Matthew V. Veazey
|
Rigzone Staff
|
Tuesday, October 24, 2017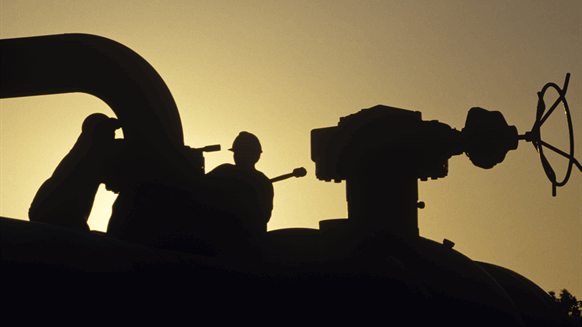 Occidental West Texas plant manager's job includes collaboration, innovation.
As a young plant manager, Kyle Richter relies heavily on his engineering and operational background to solve oilfield challenges.
"Being an engineer, I bring a unique perspective to the operations side of things," Richter, Operations Team Lead at Occidental Petroleum's Terrell Gas Plant in Terrell County, Texas, told Rigzone. "My background in mechanical and petroleum engineering provides the analytical skills I need to do my job, while my time in the field helps me better understand the day-to-day challenges and opportunities."
Kyle Richter
Operations Team Lead, Occidental Petroleum Terrell Gas Plant
Richter earned a bachelor's in mechanical engineering from Texas A&M University in 2011 and a master's in petroleum engineering from the same institution five years later. He joined Occidental in 2011 and, after working in various roles, was promoted to plant manager two years ago.
In addition to his engineering and operations expertise, Richter says that good people skills are a must in his role - particularly given the fact that he's still at an early point in his career.
"I work with people old enough to be my dad and with people a lot younger than me," Richter, 30, explained. "You need problem-solving skills, a mechanical mind and a process mind along with knowing the business side – production numbers and expenses to make the plant successful. And finally, strong collaboration skills for all the groups you'll be working with."
Richter shared additional details about his demanding role, including what makes it cool. Read on for his insights.
Rigzone: What makes your job unique?
Richter: My job is unique because it is so multidisciplinary and dynamic. Occidental is a world leader in enhanced oil recovery (EOR) and we're always looking for ways to improve performance. That means collaborating with people from across our company with different expertise and ideas. On any given day, I might be in touch with a mechanical engineer on a compressor issue, a reservoir engineering about production lift opportunities and then a financial analyst to discuss supply chain issues. The common theme is we are all looking for ways to work more efficiently and effectively, and Oxy's culture does a great job of encouraging teamwork and innovation.
Outside of work, Kyle Richter stays involved with the American Society of Mechnical Engineers (ASME) and is a lifetime member of the organization. He serves on the ASME Petroleum Division Executive Committee and chairs the Society of Petroleum Engineers (SPE) Permian Basin Section. In addition, Richter is an active member of Toastmasters.
Rigzone: What are the most challenging aspects of the job?
Richter: As in most leadership positions, the ability to work with all parties involved to make the best decision for the company is critical. I work with process engineers, facilities engineers, other managers, corporate executives, marketing, regulatory, contractors and the employees that work in the plant. Getting a consensus can sometimes be difficult!
Rigzone: How does one get into this line of work?
Richter: It's definitely important to have spent time spent in field operations and to have demonstrated an interest in supervising or managing the operation. Having a bachelor's degree in mechanical engineering certainly helped me with the learning curve in terms of analytical skills and asking the right questions. My graduate degree in petroleum engineering degree tied in all the loose ends of the oil field for me.
Rigzone: How is the occupation changing?
Richter: It's becoming much more automated as new technology makes it possible to operate more and more plant functions remotely via computer rather than out in the field. It is pretty neat that I can check the entire plant from my iPhone from anywhere in the world. I'm not quite sure what role artificial intelligence will play in the future, but it will come. We're already experimenting with virtual reality.
Rigzone: What are the coolest aspects of your job?
Richter: I really enjoy working around our compression – large engines powering large compressors that are used in drawing down field pressure and compressing carbon dioxide for sales. For a MechE, it doesn't get much cooler than that.
Generated by readers, the comments included herein do not reflect the views and opinions of Rigzone. All comments are subject to editorial review. Off-topic, inappropriate or insulting comments will be removed.
RELATED COMPANIES