HOW COOL IS THAT!: Upstream Engineer-Patent Attorney
by Matthew V. Veazey
|
Rigzone Staff
|
Friday, January 05, 2018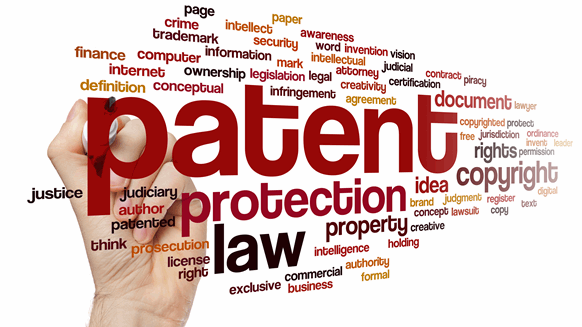 Attorney with Permian Basin roots stays on cutting edge of global upstream tech developments.
Three decades ago, Peter L. Brewer was graduating with a degree in petroleum engineering and planning on returning home to the Permian Basin in his native West Texas. Then, like many of his peers working in the oilfield at the time, he watched as the industry imploded and entire communities in Texas, Oklahoma and New Mexico lost their livelihoods.
"The FDIC (Federal Deposit Insurance Corp.) basically took over Midland and Odessa," recalled Brewer, referring to the widespread bank failures in the region at the time.
The precarious situation in oil and gas inspired Brewer to shift his career path to law, but he maintains strong ties to his background in petroleum engineering – and closely follows oil and gas innovations – as a patent attorney with the firm Energy IP, LLC.
Peter L. Brewer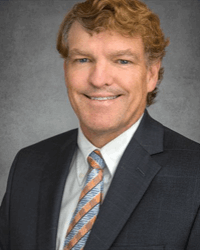 Patent Attorney, Energy IP, LLC
Brewer, a graduate of Texas A&M University and Houston's South Texas College of Law, recently chatted with Rigzone about his role helping inventors of oil and gas technologies protect their intellectual property rights. Moreover, he offered a glimpse into new completion technology he's involved with and commented on an emerging problem he's seeing among shale operators. Read on for his insights.
Rigzone: Please briefly describe your role in the oil and gas industry?
Brewer: I provide intellectual property (IP) legal services to companies in the upstream oil and gas industry. These companies range from the large, multi-national exploration and production company to the small research and development (R&D) company providing control systems at the well site. IP services include patent work, trademark work and contracts.
Rigzone: How did you get into this line of work?
Brewer: I was a casualty of the industry downturn in the mid-1980s. I decided to go to law school in Houston, thinking that when I got out the industry would be much improved and I could return to engineering. As it turns out, the price of oil was still in decline and the hottest legal field in Texas went from oil and gas to bankruptcy. So, my first job out of law school was working as a briefing attorney at the Texas Supreme Court. It was an extremely prestigious position but a long way from where I thought I would be. Ultimately, I took the patent bar examination and became a patent attorney. I am now one of only a few degreed petroleum engineers in the country that is also a registered patent attorney.
Rigzone: You worked as a petroleum engineer in West Texas before you attended law school, and your specialty is patent law for upstream oil and gas. What's uniquely challenging about this specialized area of patent law?
Brewer: The diversity of technical skills needed. I have written patent applications for "dumb" inventions such as drill bits, pipe threads and metal centralizers – devices that historically have had no circuitry or signals. I have written applications involving LNG tankers, subsea architecture, automated drilling systems and directional (or "steerable") drill bits, liner hangers, positive displacement pumps and gas separation facilities. During the 2000s I wrote numerous patent applications for sidetrack drilling systems and expandable tubulars, when that was a developing field. I have written patent applications for staged perforating and fracturing systems and for sand screens in support of the horizontal drilling boom. Lately, I have done a lot of work for companies seeking to automate the decisions made at the well site related to pump speed and compressor speed. Horizontally completed wells present their own set of problems related to automation, primarily due to so-called slug flow.
Rigzone: You've worked for domestic as well as international oil and gas clients. What are some of the key trends and/or client concerns you're seeing in terms of patent protection for oil and gas technologies both here in the U.S. and elsewhere?
Brewer: Inventors in the oil and gas industry are pretty good about knowing their own technology. We don't have to spend a lot of time searching the prior art and agonizing over claim scope. The greatest angst comes in deciding how much money to spend for patent protection in countries outside of North America. It is the "sport of kings."
1
2
View Full Article
Generated by readers, the comments included herein do not reflect the views and opinions of Rigzone. All comments are subject to editorial review. Off-topic, inappropriate or insulting comments will be removed.