Household Energy Prices Stagnate in Urban South Africa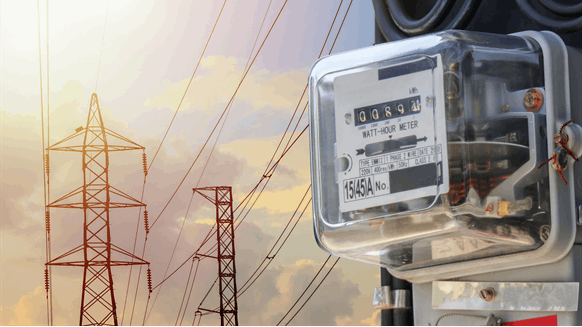 But the central bank raised its interest rate to a record to hold down stubbornly high overall consumer inflation.
Image by Kwangmoozaa via iStock
Urban households in South Africa saw no movement in electricity and fuel costs between March and April, official data showed Wednesday, but the central bank raised its interest rate to a record to hold down stubbornly high overall consumer inflation.
Household energy price inflation in urban areas, under the consumer price index (CPI) division of housing and utilities, registered zero percent growth over the last two months, the statistics department (Stats SA) reported. However, it stood 8.2 percent against April 2022.
Meanwhile transport fuel price inflation hit its lowest since March 2021 at five percent annually, pushing the transport CPI division to a ninth straight month of disinflation in April 2023 at 7.6 percent.
Housing and utilities contributed one percentage point to the annual change in CPI in April, the same in March.
South Africa's CPI including price-volatile food and energy, or headline CPI, rose 0.4 percent month on month and 6.8 percent year on year for urban areas. Annual headline CPI inflation has surpassed the target range of three to six percent since May 2022, the year when food and energy prices skyrocketed following key oil and gas exporter Russia's invasion of major grain producer Ukraine, disrupting supply for food and energy.
The Brent world spot price benchmark for crude hit its highest annual average 2022 at $100.93 a barrel, while the Henry Hub international standard for natural gas averaged $6.45 per million British thermal unit, the USA distribution center's greatest since 2008, according to the USA Energy Information Administration.
Meanwhile the food price index of the United Nations' Food and Agriculture Organization reached an all-time high last year.
South Africa's headline CPI including rural areas climbed 0.5 percent between April and March and 7.1 percent against April 2022.
Excluding food and energy, urban CPI inched up 0.5 percent month on month and 5.3 percent year on year.
"The main contributors to the 6.8% annual inflation rate were food and non-alcoholic beverages; housing and utilities; transport; and miscellaneous goods and services", Stats SA said in its online bulletin. "Food and non-alcoholic beverages increased by 13.9% year-on-year, and contributed 2.4 percentage points to the total CPI annual rate of 6.8%".
Power Crisis
The central bank had projected the country's frequent blackouts will help push inflation up in 2023. South Africa's main electricity supplier has signaled more rotational blackouts, known locally as loadshedding, during the coming winter to ensure sustained operation.
For most times in the winter that starts June 5,000 megawatts (MW) are likely to be taken off the grid, which is the fifth stage in Eskom Holdings SOC Ltd.'s loadshedding policy, the utility said May 18.
"If unplanned outages averages [sic] to 18 000MW, loadshedding might be required every day and might be implemented up to Stage 8", Eskom said in a press release. Stage eight could mean customers experience outages multiple times throughout the day for 12 hours.
Eskom serves about 95 percent of South Africa's electricity needs, according to the Public Enterprises Department.
The South African Reserve Bank (SARB), the nation's central bank, said in a policy review published April loadshedding is "expected to add materially to headline inflation (0.5 percentage points in 2023) as the costs associated with back-up energy solutions are passed on to consumers, while additional pressures emanate from the sharp increase in electricity prices for the 2023/24 cycle". It said its calculations showed loadshedding had raised CPI by 0.6 percent in 2022 and is poised to raise the 2023 CPI by a further 1.1 percent.
Eskom's reliance on diesel-powered open-cycle gas turbines during loadshedding would drive power costs for consumers, it said.
"Businesses have resorted to costly alternative sources of energy such as solar or back-up power generators to mitigate the production downtime from load-shedding", the bank said.
Tighter Monetary Policy
To rein in inflation to the target range of three to six percent the SARB has raised its interest rate 50 basis points to 8.25 percent effective Friday, the highest since 2009. It has been hiking the policy rate since late 2021.
It revised up its forecast for South Africa's headline inflation in 2023 to 6.2 percent citing pricier food and core goods in the near term.
"Headline inflation for 2024 also increases to 5.1%, before moderating to 4.5% in 2025 on the back of easing food and fuel inflation", central bank governor Lesetja Kganyago said in a SARB media statement.
To contact the author, email jov.onsat@rigzone.com
What do you think? We'd love to hear from you, join the conversation on the Rigzone Energy Network.

The Rigzone Energy Network is a new social experience created for you and all energy professionals to Speak Up about our industry, share knowledge, connect with peers and industry insiders and engage in a professional community that will empower your career in energy.