Hormuz Oil Flow Disruption Efforts Very Likely
|
Wednesday, January 08, 2020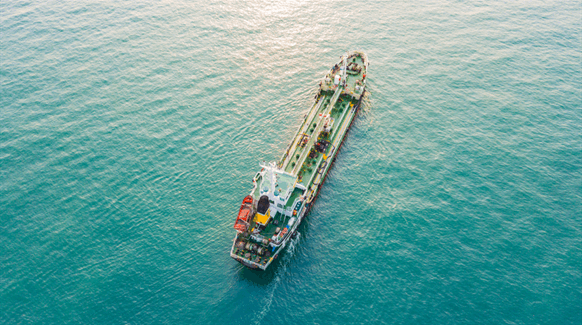 Continued efforts to disrupt the flow of oil through the Strait of Hormuz are very likely, according to Verisk Maplecroft.
Continued efforts to disrupt the flow of oil through the Strait of Hormuz are very likely.
That's according to Torbjorn Soltvedt, Principal MENA analyst at Verisk Maplecroft, who added that with the killing of General Soleimani, the threshold for Iran to carry out operations to disrupt the flow of oil from the Persian Gulf "has been lowered yet again".
"Given the extent of the escalation that has taken place so far it is likely that any further covert Iranian military activity in the Persian Gulf would be designed to cause physical disruption to the supply of oil," Soltvedt told Rigzone.
The Verisk Maplecroft representative noted, however, that it is "very unlikely" that Iran will actively seek to close the Strait.
"Although Iranian oil exports have reached historically low levels, remaining exports are still an important source of government revenue," Soltvedt stated.
"Even if the U.S. were to push Iranian oil exports further toward the stated aim of 'zero', Iran will want to avoid closing Iraq's main export route. Similarly, Tehran will be acutely aware that any attempt to close the Strait of Hormuz would be met with alarm in China, one of Iran's few remaining oil export markets," he added.
A U.S. Department of Defense statement released last Thursday confirmed that the U.S. military had killed Soleimani at the direction of President Trump. The move was made "to protect U.S. personnel abroad" according to the statement.
The President of the Islamic Republic of Iran, Hassan Rouhani, revealed Friday that his country "will take revenge" after the killing of Soleimani.
On Tuesday, a Chevron company spokesperson told Rigzone that Chevron's expatriate employees and contractors had left the Kurdistan Region of Iraq (KRI) for the time being as a precautionary measure.
To contact the author, email andreas.exarheas@rigzone.com
Generated by readers, the comments included herein do not reflect the views and opinions of Rigzone. All comments are subject to editorial review. Off-topic, inappropriate or insulting comments will be removed.