Honeywell on Constant Lookout for Tech Savvy Oil, Gas Talent
|
Friday, November 08, 2019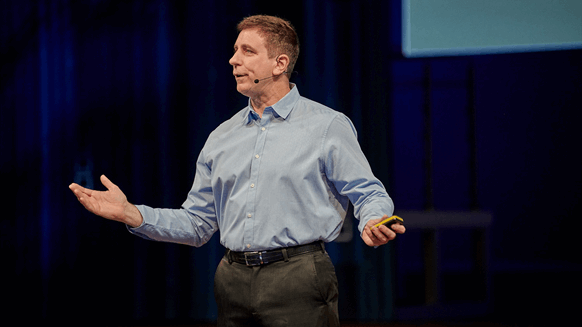 Jason Urso, CTO of Honeywell's global software industrial automation unit, says the company wants energy enthusiasts who appreciate software-based tech.
With the proliferation of digital in the oil, gas and utility sectors, global vendors looking to service these businesses in the age of Industry 4.0 are on the constant hunt for engineers who possess domain expertise with an enthusiasm for software, according to a senior Honeywell executive.
Speaking to Rigzone, Jason Urso, Chief Technology Officer at Honeywell Process Solutions (HPS), the global company's automation unit, said: "Our mainstay is servicing oil, gas, utility, petrochemical and refining businesses; all of which are undergoing profound changes in the age of Industry 4.0. We help drive those changes and that requires grasping the advantages software can bring in terms of improving efficiencies and throughput."
HPS' own workforce is changing in step with industry-wide changes, he added. "One major sea change we have seen in our industry has been the move from proprietary hardware to a lot of software. Inevitably, as we think about the type of people we are seeking to hire from an energy solutions research and development (R&D) standpoint – it is [and going to be] a lot more software engineers."
In tandem, HPS is also seeking those with customer domain knowledge who can understand and appreciate how software can help influence oil and gas customers' processes and assets for the better.
"So having people with a background in oil, gas and petrochemicals who have worked in plant environments also helps us better understand what software can do. Sum it all up, and our ideal recruits would be either sector specialists deeply familiar with software based technologies or software specialists with a deep interest in the energy sector."
Change is coming at a fast and furious pace for what was once deemed a conservative industry, something everyone from fresh hires to seasoned veterans ought to be cognizant of, opined the HPS tech boss.
"There was time when our industry, which was perhaps very conservative, would see infliction points every 10 to 15 years. New technology emerged, was learnt, deployed and conservatively adopted at a slow pace.
"Now I see it happen every 2-3 years. Personnel are walking around with digital procedures on a handheld device; virtual reality and augmented reality are playing a role in health and safety training and approving employee competencies; data analytics on performance and throughput have become commonplace. These are completely new game-changing technologies going into the workplace and it's happening every 2-3 years, not every 15 years."
To an extent that Honeywell, which gave the manufacturing complex its popular workhorse of a plant control system – the TDC 3000 – now offers the system's "digital twin" for convenience and has a new product suite – Forge – that combines operations, asset and security management all-in-one.
"We make hardware, but for all intents and purposes it's our software solutions business that makes the industry hardware tick. That puts us in direct competition with the big Silicon Valley tech firms looking to attract talent in a tight labor market."
Urso admitted that for some, working in the oil and gas industry may not be as glamorous as working in the Silicon Valley. "That's why we have a huge awareness campaign to flag HPS as a major technology employer that might well be serving the energy sector, but is doing so in a unique way that's helping to improve sustainability, efficiencies, throughout and deploying green solutions for customers.
Jason Urso, Chief Technology Officer of the global software industrial company's automation unit.
"Ultimately, in the Industry 4.0 age what's underpinning the Honeywell business – that does everything from aerospace to thermostats – is technology, and one that is changing the way the world operates."
At its new headquarters in Houston, Texas, the headcount is 750 people and rising, while the HPS business unit employs around 17,000 worldwide. HPS and the wider Honeywell business also firmly believe in catching recruits young, alongside experienced hires.
"We bring a significant number of college students in each year across North America. Some are deployed on big capital projects, some in services and R&D. To them, we are able to showcase the types of things they could do in Honeywell. For us it's a way of building up a bench of talent so that when they graduate we are in a position to hire them."
1
2
View Full Article
Generated by readers, the comments included herein do not reflect the views and opinions of Rigzone. All comments are subject to editorial review. Off-topic, inappropriate or insulting comments will be removed.