Home Prices Shoot Up in West Texas as Oil Activity Barrels On
by Valerie Jones
|
Rigzone Staff
|
Wednesday, July 25, 2018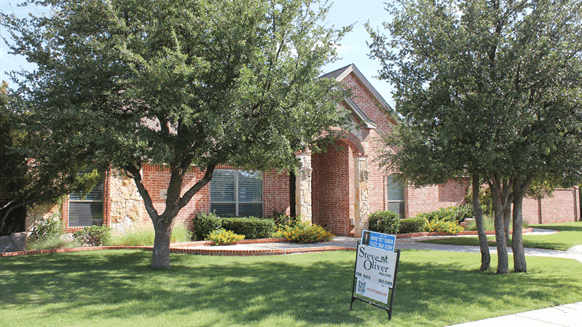 While the Permian remains a hotbed of shale activity, residents and workers are challenged with an inflated housing market.
[Editor's Note: This is the second installment in a three-part series exploring the working and living conditions for employees in the Permian.]
In 2004, Todd Green and his wife purchased a home in Midland for $80,000. In 2008, he received an international assignment with his employer Aramco and moved his family to Saudi Arabia. Their home sold for $160,000. In just a few years, he saw his property value double.
"That same house now would probably sell for $260,000 or $300,000," Green told Rigzone. "Midland now is crazy inflated."
Green is referencing the latest shale oil boom that has created a spike in activity in the Permian Basin and caused an influx of workers to move to West Texas. It's also contributed to rising home prices as the housing market transitioned into a seller's paradise.
The latest numbers, from June 2018, show Midland's median home price at $300,000 – up 15.4 percent from a year ago. Additionally, Midland has 1.3 months of inventory, compared to 2.3 months a year ago. During the thick of the oil and gas industry downturn in early 2016, a Midland realtor told Rigzone the Midland housing market had 3.5 months of inventory.
And just a stone's throw away down Interstate 20 lies Odessa, another city that's part of the Permian Basin. Odessa's housing market has experienced similar changes to neighboring Midland.
"With our shale boom and the frac sand, everybody's coming here to work," Wayne Dunson, broker associate with Steve Oliver Realtors in Odessa, told Rigzone. "Odessa had 6.5 months of inventory about a year-and-a-half ago."
In May 2018, Odessa had just 1.4 months of inventory.
"It's definitely a seller's market – no doubt about it," Dunson said.
Odessa's median home price in May 2018 was 199,900 (up 19.7 percent compared to May 2017) with 173 active listings, a 56.8 percent decrease.
"The median price for homes in Midland is going to be at least $100,000 higher than the homes in Odessa, partly because the median income per capita is higher in Midland," Dunson explained. "The reason is a lot of the oilfield majors' offices are headquartered in Midland."
Odessa has a larger sector of blue-collar workers, said Dunson, adding that Odessa's median income per capita is less and homes are more affordable.
Dunson said he currently has three townhomes under construction for engineers who work for oil companies based in Houston. The desert-esque Permian is a lot different from the bustling Houston scene, but, as the engineers put it, "West Texas is where the money is."
1
2
View Full Article
Generated by readers, the comments included herein do not reflect the views and opinions of Rigzone. All comments are subject to editorial review. Off-topic, inappropriate or insulting comments will be removed.