Higher Non-OPEC Output Will Keep Oil Prices Honest in 2020
|
Monday, January 20, 2020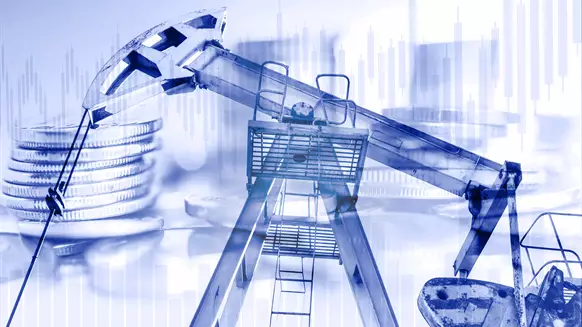 OPEC and its allied producers might be cutting output, but incremental non-OPEC production and demand doubts are likely to prevent oil benchmarks from overshooting current trading ranges.
For all intents and purposes, oil trading data recorded over past sessions only offers a glimpse of what has gone by and is perhaps not an absolute harbinger of what might follow. Yet, what it does is offer reasonable conclusions on crude trading patterns in sync with supply and demand permutations.
By that logic, 2019 saw one of the most range-bound price variations for global proxy benchmark Brent, as well as the West Texas Intermediate, the preferred North American benchmark (See Figure 1), and that will continue in 2020. While price volatility remained a feature, Brent futures rarely escaped the $60-70 per barrel range and averaged just north of $64 for 2019.
Oil prices remained fairly range-bound in 2019 despite geopolitical shocks and OPEC output cuts.
WTI mirrored that range, albeit with a top and bottom end discount of ~$5 per barrel, unable to escape the $55-65 bracket and averaged just below ~$58. While my prediction for the WTI average was higher by $2, Brent, more reflective of global permutations, stayed within the 2019 range I'd put forward on Rigzone last year.
Despite all its efforts to support the price, OPEC's crude price basket ended 2019 averaging below $65 per barrel.
The market fundamentals taken into account in making that call haven't materially altered in 2020. In fact, the logic of there being too much oil out there has been lent further credence by 2.1 million barrels per day (bpd) to 2.3 million bpd of possible additional non-OPEC crude coming to the market.
Much of this would be in the shape of light sweet crude being exported by U.S. producers. According to the Energy Information Administration (EIA), American production is expected to rise by 1.06 million bpd in 2020 to a record of 13.30 million bpd. Brazil, Canada, Guyana and Norway will also be among the producing nations adding to the global supply pool.
Switching tack to the demand-side of the pricing equation, survey forecasts range from demand growth levels of 800,000 to 1.4 million bpd, keeping total global consumption around 101-102 million bpd. My prediction is for demand growth to be somewhere in the middle of that range, i.e. 1.1 to 1.2 million bpd.
That's because an easing of demand worries has still not materialized. A resolution of the U.S.-China trade standoff has still not been meaningfully found; the U.K. and European Union are in for an intense round of Brexit negotiations going all the way up to December; and demand patterns of the big five crude consumers – i.e. the U.S., China, India, Japan and South Korea – continue to give cause for concern.
What's more, at the start of 2019, despite lower calls on the global supply pool by Japan and South Korea, India was providing a bright spark. But now there are question marks over the performance of the Indian economy as well for 2020. In 2016-17, India's growth was on track to hit double digits. But instead of heading onwards and upwards from 9.4% in 2018, last year saw a sharp correction. In third quarter of 2019, the country's growth stagnated at 4.5%.
And with the presence of buffer producers, geopolitical risk – seen as major driver of crude price – isn't quite the factor it used to be. In September 2019, attacks on Aramco facilities that temporarily took out 58% of Saudi Arabia's production, allegedly carried out by Iranian-backed militia, resulted in a price spike that didn't last.
In 2020, the first geopolitical flashpoint arrived surprisingly early with the U.S. killing of Iranian General Qasem Soleimani on Jan. 2, and Tehran's reprisal attack, a week later, on Iraqi airbases housing American troops. Quite like the September flashpoint, oil futures rose but the gains were not sustained.
1
2
View Full Article
Generated by readers, the comments included herein do not reflect the views and opinions of Rigzone. All comments are subject to editorial review. Off-topic, inappropriate or insulting comments will be removed.