Hess Announces $3 Billion 2020 E&P Budget
|
Wednesday, January 29, 2020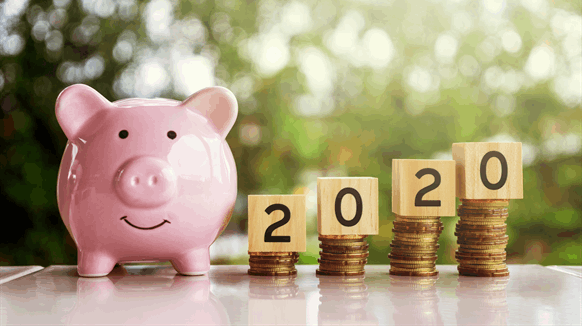 More than 80 percent of the funds will be focused on projects in Guyana and the Bakken.
Hess Corp. recently announced a 2020 E&P capital and exploratory budget of $3 billion, of which more than 80 percent will be focused on projects in Guyana and the Bakken.
The company's net production is expected to average between 330,000 and 335,000 barrels of oil equivalent per day (boed) in 2020, excluding Libya. Its net production in the Bakken play is expected to average about 180,000 boed in 2020.
"We continue to successfully execute our long-term strategy, with the majority of our capital budget directed to Guyana and the Bakken -- two of the highest return investment opportunities in our industry that will become significant, long-term cash generators for our company," CEO John Hess said in a written statement.
"We are well positioned to deliver industry leading cash flow growth while also achieving significant reductions in our unit costs, which will drive margin expansion and lower our breakeven oil price to below $40 per barrel Brent by 2025," Hess added.
"In the Bakken, we plan to maintain a six-rig program through the year, which is expected to result in our net production growing to approximately 200,000 boed by the end of 2020," said Chief Operating Officer Greg Hill. "Offshore Guyana, with the Liza Phase 1 development now on production, our focus in 2020 will be on the Liza Phase 2 development and on front-end engineering design work to develop the Payara Field. We also will continue to invest in an active exploration and appraisal program in Guyana on both the Stabroek and Kaieteur Blocks and in the deepwater Gulf of Mexico."
The $3 billion budget breakdown is as follows:
$1.69 billion (56 percent) for production
$860 million (29 percent) for offshore Guyana developments and
$450 million (15 percent) for exploration and appraisal activities
Production
$1.375 billion to fund a six-rig program in the Bakken. The company expects to drill 170 new wells and to bring online 175 new wells in 2020. Funds include investment in non-operated wells
$135 million for production operations in the deepwater Gulf of Mexico, including development of the Esox-1 tieback (Hess 57.14 percent and operator)
$170 million for production activities at North Malay Basin (Hess 50 percent and operator) and the Malaysia/Thailand Joint Development Area (Hess 50 percent) in the Gulf of Thailand
Developments
$100 million for the Liza Phase 1 development offshore Guyana (Hess 30 percent)
$400 million for the Liza Phase 2 development, where first production is expected by mid-2022
$360 million to advance plans for the Payara Field, where production is expected as early as 2023, and for front-end engineering and design work for future developments
Exploration and Appraisal
$450 million to drill exploration and appraisal wells on the Stabroek and Kaieteur Blocks offshore Guyana (Hess 30 percent and 15 percent, respectively) and two exploration wells in the Gulf of Mexico. Funds included for seismic acquisition and processing in Guyana, Suriname and the deepwater Gulf of Mexico, and for license acquisitions.
To contact the author, email bertie.taylor@rigzone.com.
Generated by readers, the comments included herein do not reflect the views and opinions of Rigzone. All comments are subject to editorial review. Off-topic, inappropriate or insulting comments will be removed.