Headwinds Loom for LNG Consumption
|
Wednesday, November 20, 2019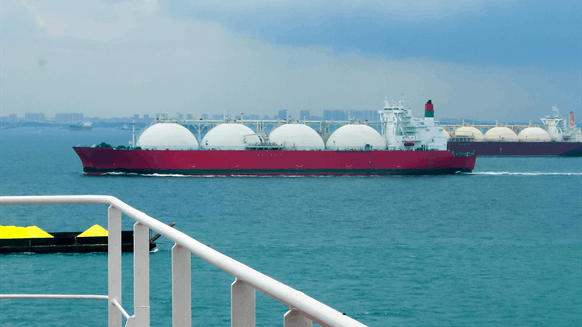 New pipeline capacity and restored nuclear power generation will temper LNG market growth.
The United States' ascent to the top tier of global natural gas producers, and its more recent rise within the cadre of major liquefied natural gas (LNG) exporters, has effected an evolution in the gas market.
"Tremendous U.S. natural gas growth, growing U.S. LNG exports, new pricing mechanisms and a global race for infrastructure buildout is intensifying competition in the LNG markets," remarked Sarah Emerson, managing principal of ESAI Energy. "The changes coming will transform energy pricing and consumption in many parts of the world."
Noting that dramatic growth in LNG supplies from the U.S. represents a major driver in reshaping the global LNG market, ESAI analyst Chris Cote told Rigzone the oversupply situation is forcing new producers to maintain flexibility in supply contracts. He pointed out that "plenty of feedgas" is priced below the Henry Hub benchmark and above the Japan Korea Marker (JKM) and the Netherlands Title Transfer Facility (TTF) trading point.
"U.S. liquefaction facilities remain flexible in what pricing mechanisms they use to get U.S. gas to the international market," Cote said.
Cote observed that LNG supply deals in 2019 have been indexed to JKM, Henry Hub and to the Brent crude oil price. He was quick to add, however, that U.S. LNG exporters could start to face pressure if JKM falls closer to Henry Hub and freight rates go up. Moreover, given the U.S. liquefaction capacity buildout, he noted the best-positioned project developers can do two things:
secure more equity investment in their projects
start up their facilities first.
"Investment linked to offtake is important because it will help utilization rates remain higher, allowing the project to achieve economies of scale and making the project more likely to get the green light in the first place," Cote explained. "In an oversupplied market, tying supply to demand through contracts will be key. Of course, underlying both of these factors are input costs."
Project developers are applying more innovative financing arrangements to source low-cost feedgas from U.S. producers that lack international market access, Cote pointed out. To be sure, he underscored the importance of timing. In the case of siting, any delays tied to federal licensing and approval could put a project at a disadvantage and enable a competitor to get to market first, he said. Furthermore, he said that "brownfield" expansions – adding liquefaction trains to existing LNG facilities – present clear cost and timing advantages over new "greenfield" plants.
As larger volumes of LNG become available worldwide, consumption will continue to increase but faces headwinds, Cote noted. Specifically, new pipeline capacity and the restoration of nuclear-fueled power generation will temper LNG market growth.
"LNG exporters will have to contend with increased flows of piped gas into Europe and China from Russia, new flows into Mexico from the U.S. and the restart of several nuclear plants in Japan," Cote explained.
Although Asia should remain the world's leading LNG-consuming region, uptake patterns are shifting as China's gas pipeline imports and domestic gas production grow, he added.
"The more mature customers, traditionally the anchors of the LNG market, will see consumption remain flat or tick up only slightly," Cote concluded. "China will remain the center of attention, but on the margin the focus for LNG exporters will move from East Asia toward South and Southeast Asia."
To contact the author, email mveazey@rigzone.com.
Generated by readers, the comments included herein do not reflect the views and opinions of Rigzone. All comments are subject to editorial review. Off-topic, inappropriate or insulting comments will be removed.