Has the US Land Rig Count Bottomed Out?
by Matthew V. Veazey
|
Rigzone Staff
|
Monday, August 31, 2020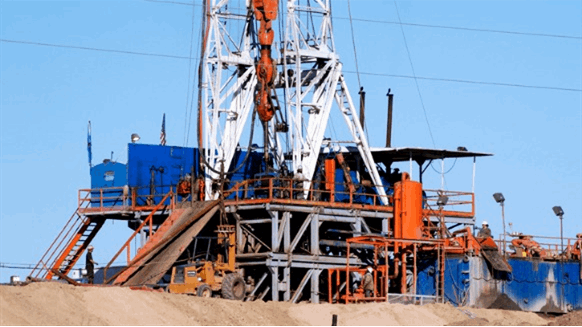 Here is a preview of what to watch this week in the oil and gas markets.
(The views and opinions expressed in this article are those of the attributed sources and do not necessarily reflect the position of Rigzone or the author.)
One of the most popular measures of U.S. oil and gas industry activity is Baker Hughes Co.'s rig count. Over the past year, the figure has dropped sharply. However, at least one of Rigzone's regular market-watchers suspects that domestic rig counts may be shifting to a growth trend – albeit a tepid one. Read on for his and other perspectives in this installment of what to watch this week in the oil and gas markets.
Tom Curran, Senior Energy Services and Equipment Analyst in Equity Research, B. Riley FBR, Inc.: We'll be closely monitoring the Baker Hughes working U.S. land drilling count, which seems to have finally found a floor. The weekly series just registered its first sequential increase since mid-March, rising by 10 units to 241 for Aug. 21. Thus, we believe the prior week's count of 231 marked the bottom – at a level much lower and a date fairly later than many anticipated. From here, we expect a very anemic rebound by historic standards in which, between now and late-fourth quarter of 2020, the count will likely churn within a range whose ceiling won't be much higher than last week's count. We currently forecast the Baker Hughes working U.S. land drilling rig count will average just 241 rigs for the second half of 2020, 275 for 2021 and 382 for 2022. (EDITOR'S NOTE: Baker Hughes' U.S. land rig count stood at 241 on Aug. 28.)
Tom Seng, Director – School of Energy Economics, Policy and Commerce, University of Tulsa's Collins College of Business: We will be watching for both offshore and onshore damage reports now that Laura has moved inland. The questions will center around the extent of damage, if any, and the time it will take to restore full production in the Gulf of Mexico and at the Gulf Coast refineries.
Barani Krishnan, Senior Commodities Analyst at Investing.com: More uncertainty and mild volatility, meaning range-bound activity between $41 and $43. That seems to be the way forward for oil.
To contact the author, email mveazey@rigzone.com.
Generated by readers, the comments included herein do not reflect the views and opinions of Rigzone. All comments are subject to editorial review. Off-topic, inappropriate or insulting comments will be removed.
MORE FROM THIS AUTHOR
Matthew V. Veazey
Senior Editor | Rigzone