Has the Oil Glut Disappeared?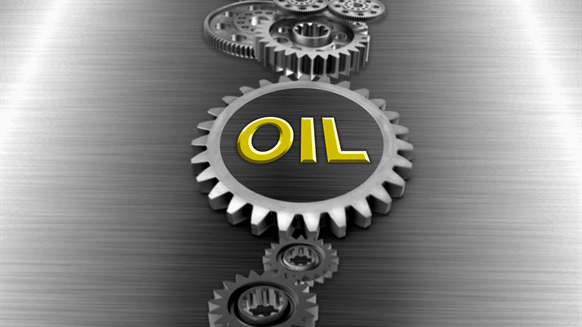 Geopolitical issues and industry disruptions are confusing the market.
It would seem from the IEA's May Oil Market Report that geopolitical issues and industry disruptions are confusing the market.
Ongoing production problems in Libya, alongside OPEC+ production cuts and U.S. sanctions on Iran, as well as lower than expected output in Mexico, have raised fears of a supply crunch. In addition, attacks by pirates or terrorists on shipping near the UAE port of Fujairah and the pumping stations of a Saudi oil pipeline have unsettled traders.
On April 24th, Transneft halted shipments of contaminated Urals blend to the 1.4 mb/d (million barrels per day) Druzhba pipeline system and to tankers at the Ust-Lunga export terminal in the Baltic, which serve refineries in Germany, Poland, Ukraine, Hungary, Slovakia and the Czech Republic. As of April 25th, while the Czech Republic and Hungary have started to receive half their normal daily supply, the northern spur pipeline to Belarus, Poland and Germany was still closed, depriving European refineries of around 700,000 barrels of crude per day.
In Germany, Total's Leuna plant has shut down and in Rotterdam some refineries are running at lower rates. It could take months to clean up the contaminated oil and will prove costly. This incident has spurred a loss of confidence in Russia's ability to supply market grade crude and the search is on for alternative suppliers. In sum, these supply interruptions have caused a shortage of heavy and medium sour crudes which could impact prices.
To mitigate against these supply declines and disruptions, U.S. crude oil output is expected to climb by 1.7 bpd this year, not to mention the 650m barrels of crude in the strategic oil reserves, enough to meet U.S. demand for a month. Two thirds of this crude consists of sour, viscous grade, ideal for U.S. refineries. Moreover, the International Energy Agency requires its members to hold the equivalent of 90 days-worth of crude imports and China has some 300 million barrels in reserve. Also, as Bloomberg has pointed out, Russia is still pumping 11 mb/d despite the pipeline contamination.
Surprisingly, in the light of the diminishing supply picture, Brent crude prices have fallen rather than risen, from $71 on April 20th to $68 a barrel on May 28th and in the U.S., crude is still under $60 per barrel. This could reflect confidence that OPEC+ could ramp up production to compensate for supply cuts from Iran and Venezuela and still meet current global demand.
A Matter of Demand
Fortunately for crude prices, the influential IEA has reduced its forecast for oil demand by 90 thousand b/d to just 1.3 mb/d, based on evidence of lower than expected demand in major crude oil consuming markets such as Brazil, China, Japan, Korea and Nigeria. This has created a temporary crude market surplus of at least 0.7 mb/d in the first quarter of 2019 which the IEA expects will turn into a deficit of at least the same amount in the 2nd quarter. Asian buyers will likely begin to pay higher prices for Middle Eastern crude oil to replace Iranian crude this summer.
The IEA also points to a steeper backwardation (a situation in which the spot price of a commodity is higher than the forward price), perhaps indicating tightness in the market since front-month oil futures are trading $3 per barrel higher than contracts six months out.
In sum, the oil market is sending "mixed signals" states the IEA. Still, traders could take comfort in the IEA's conclusion that there is enough spare capacity in OPEC and Russia to counter the loss of Iranian oil and prevent crude price spikes.